04
Operational excellence and innovation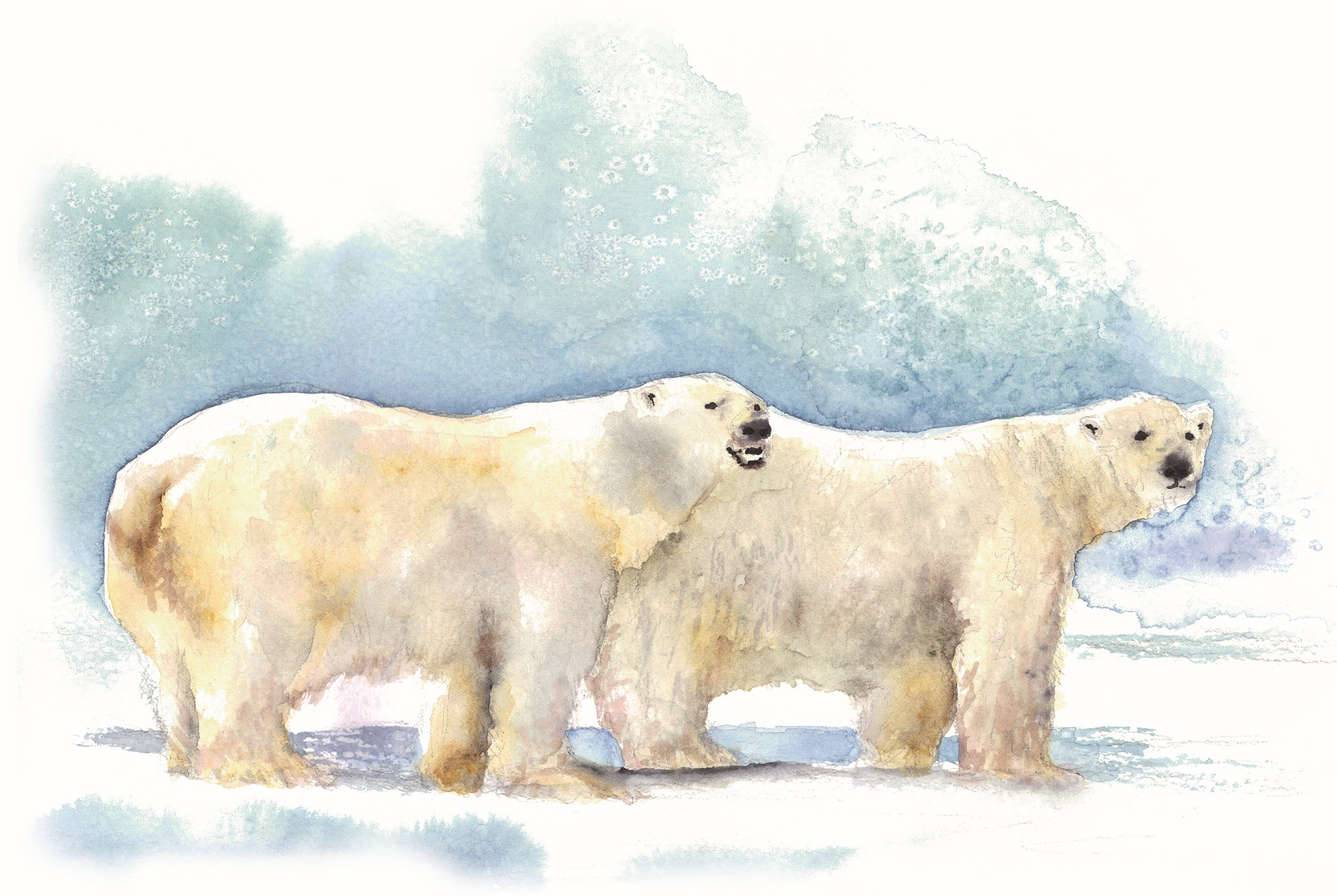 Key figures
Our CAPEX for the year increased by 33% to USD 1.8 bn.

The Company's digital projects financing amounted to RUB 7.2 bn (+7.2% year-on-year).
Key events and facts
As part of the Company's organisational transformation and in line with its commitment to the best global ESG practices, Nornickel established a new role of Senior Vice President for Sustainable Development.

In December 2020, Nornickel's Global Palladium Fund issued its first tokens to digitise some contracts with two major industrial partners.
Statement of the Chairman of the Board of Directors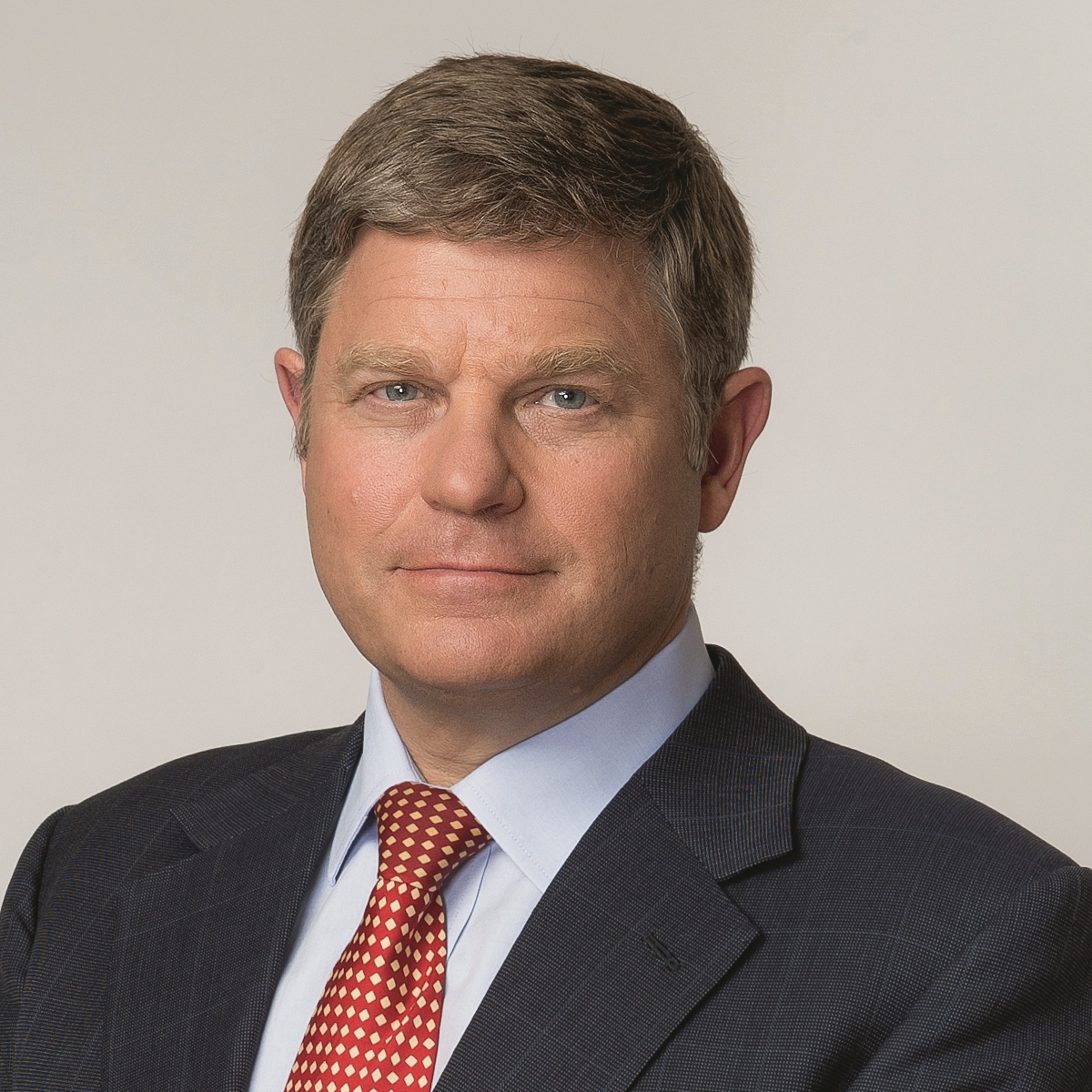 Dear colleagues,
Nornickel's commitment to sustainable development is strong as ever as we aspire to the highest global standards and excellence in this area.
In recent years, we have been investing heavily in occupational health and safety, green production, hydropower, and social programmes for people across our footprint.
However, 2020 was a tough year that brought with it unprecedented environmental challenges. The global threats posed by climate change prompted Nornickel to evolve dramatically. Nowhere was this more the case than in the Arctic, where we felt the effect of climate change first-hand. We realised that to address these rising risks we must change the way we run our business – in a meaningful way.
A year ago, Nornickel pledged to work diligently to integrate its environmental agenda, with a special focus on climate, into strategic management processes. Since then, we have made significant tangible progress in refining our management, planning, and employee motivation framework.
We created an Environmental Task Team dedicated solely to sustainability and made up entirely of independent directors. In mid-2020, Nornickel overhauled its executive structure to introduce better environmental controls and improve environmental risk management. Additional competence centres were established.
We also developed a Holistic Environmental Strategy with clearly-defined ESG goals and KPIs for executives. In December 2020, this Strategy was presented to the investment community. The Strategy's rollout is scheduled to begin in 2021, along with the detailing of key points.
Another highlight was the launch of an independent programme to assess Nornickel's environmental impact that involved both the Russian scientific community and leading global advisers.
In 2020, for the first time in 30 years, the Siberian Branch of the Russian Academy of Sciences conducted a large-scale comprehensive expedition aiming to study and assess various environmental conditions: water bodies, bottom deposits, soil and vegetation, animal species, etc. It produced results that went on to shape our organisational improvements and some of our major environmental and social initiatives.
Looking forward, we aim to join the Initiative for Responsible Mining Assurance (IRMA) and the International Council on Mining and Metals (ICMM), as well as develop a plan to bring our reporting standards more into line with the recommendations of the Task Force on Climate-Related Financial Disclosures (TCFD).
As for the fuel spill in Norilsk, I would like to stress that the prompt response helped avoid an environmental disaster in the Arctic. In the coming years, we will continue our all-out effort to eliminate the consequences of this incident and remediate the contaminated land.
Nornickel's goal is to remain a stable, industry-leading business whatever challenges it might face – all the while delivering robust performance and safety for all stakeholders.
Gareth Penny
Chairman the Board of Directors
of MMC Norilsk Nickel
Corporate governance
Corporate governance principles
Compliance with best practices in corporate governance and business ethics is key to maintaining the Company's strong investment case and achieving its strategic goals.
Nornickel's corporate governance framework is centred around balancing the interests of shareholders, the Board of Directors, management, employees, and other stakeholders.
It is based on the standards and requirements of the Russian laws, including the Corporate Governance Code recommended by the Bank of Russia.
Its key principles are reflected in Nornickel's Articles of Association, Regulations on the Board of Directors, Anti-Corruption Policy and other by-laws, and are as follows* :
Our key corporate governance principles:
equitable and fair treatment of every shareholder;
support for the shareholders to let them exercise their rights and lawful interests in the most reasonable and convenient manner;
professionalism and leadership of the Board of Directors, and involvement of independent directors in governance;
strategic management by the Board of Directors, its efficient control over executive bodies, and oversight of the risk management and internal control framework;
sound, bona fide and efficient management of the Company's day-to-day operations by executive bodies accountable to the Board of Directors and the General Meeting of Shareholders;
compliance with the Russian laws and the national laws of the countries of operation;
corporate social responsibility;
strong business ethics;
zero tolerance to corruption, and effective anticorruption measures;
full, transparent, reliable and timely disclosure;
robust internal controls, internal and external audits;
active collaboration with investors, creditors, and other stakeholders in order to increase the Company's assets and market capitalisation.
Governance bodies
Pursuant to MMC Norilsk Nickel's Articles of Association, its governance bodies are: 102-18 102-20
the General Meeting of Shareholders, the Company's supreme governance body;
the Board of Directors, a collegial governing body in charge of strategic management of the Company and oversight of its executive bodies;
the Management Board and the President that represent the collegial and sole executive bodies of Nornickel, respectively, and manage day-to-day operations.
Board of Directors
100
%
attendance rate of the Board meetings in 2020
The Board of Directors meets as and when required, but at least once every six weeks. In 2020, the Board of Directors of MMC Norilsk Nickel held 37 meetings (10 meetings in person and 27 meetings in absentia). As part of these meetings, it considered 106 matters, including 16 deal approvals, 31 corporate governance matters, 19 strategic, operational and financial matters, 6 social and environmental matters, and 34 other matters. The Board of Directors held regular meetings to review the Company's financial results, progress against the strategy, the management's operational performance reports, and OHS reports. 102-29 102-31 102-33 102-34
In 2020, the Board of Directors focused on management reports, including those related to production, health and safety, progress of Sulphur Programme 2.0, stakeholder engagement in ESG matters, and the performance of internal control and risk management systems that are of key importance for the Company's sustainable development. 102-33
n overseeing the Company's management, financial and business affairs, the Board of Directors may instruct the management team on individual matters and monitor implementation of resolutions and tasks. Authorised executives are vested with powers and responsibilities to address economic, environmental and social matters and may delegate their powers to other employees based on their competences and functions. 102-19 102-20 102-21
Environmental oversight at the Board of Directors level
Nornickel has set up an Independent Environmental Task Team of the Board of Directors, consisting of independent directors and chaired by Chairman of the Board of Directors Gareth Penny, to oversee environmental matters concerning the Company. The task team is deployed to assist the Company in solving pressing environmental issues and implementing its long-term environmental programmes.
The Board of Directors has four committees. 102-18 102-22
Committees
of the Board of Directors
Directors
Chairman
Share of directors
Independent director
Non-executive director
Independent
Non-executive
Audit and Sustainable Development Committee
5
Yes
Yes
60%
40%
Budget Committee
5
No
Yes
40%
60%
Strategy Committee
5
No
Yes
40%
60%
Corporate Governance, Nomination and Remuneration Committee
5
Yes
Yes
80%
20%
Executive bodies
The President and the Management Board are the Company's executive bodies. In the reporting period, the position of the Company's President was held by Vladimir Potanin who concurrently chaired the Company's Management Board. As at 31 December 2020, Vladimir Potanin held the position of the President (CEO before 2015) for 8 years and 13 days.
In 2020, Nornickel focused on strengthening the management team by making a number of organisational changes to its Head Office to ensure greater reliability and efficiency of the Company's business. A new Risk Committee headed by the Company's President was established under the MMC Norilsk Nickel Management Board in addition to existing specialised committees to improve the efficiency of risk management. The purpose of the new committee is to develop a risk management strategy, scrutinise key areas of risk management, including cross-functional risks, conduct a preliminary review of risk management and internal control matters referred to the Company's Management Board, and prepare recommendations on risk management for the Company's Management Board. In 2020, the new committee held one meeting in person and one meeting in absentia. The meetings addressed the supply chain risks, technical and production risks, and risks related to the sales strategy. Based on the results of the committee meetings, a set of further measures was developed to strengthen the Company's risk management system, with the implementation timeline set and the amount of required investment planned. 102-20
Operational sustainability management
Sustainability management is an integral part of Nornickel's corporate governance system. Responsibilities for the achievement of the Company's sustainability goals and targets are allocated among the governance bodies and executive divisions of MMC Norilsk Nickel and its subsidiaries in accordance with the applicable laws and internal regulations* . The Company's structural units are in charge of sustainability-related KPIs within the scope of their functions. .
SAFETY

Health and Safety Strategy
Occupational Health and Safety Policy
Corporate health and safety standards
Social and Working Conditions Standard for employees of MMC Norilsk Nickel
MMC Norilsk Nickel's Information Security Policy

ENVIRONMENT

Environmental Policy
Comprehensive Environmental Strategy
Biodiversity Policy
Environmental Impact Assessment Policy
Renewable Energy Sources Policy

SOCIETY

Business Ethics Code
Human Rights Policy
Freedom of Association Policy
Indigenous Rights Policy
Local Community Relations Policy
Equal Opportunities Programme
Working Conditions Policy
Anti-Corruption Policy
Quality Assurance Policy
Information Policy Regulations
Charity Regulation
Policy Regarding Support for Small and Medium Enterprises
We have established a set of internal policies and regulations to govern sustainability matters and help integrate the sustainability agenda into our management practices and day-to-day operations of our functional units.
In 2021, the Company began work to update and align the existing set of internal regulations with the requirements of the leading industry associations – ICMM and IRMA.
Changes to the sustainability governance framework
In 2020, following an environmental incident at HPP-3, the Company introduced large-scale changes to its governance framework with a view to improving the effectiveness of the management system as regards industrial safety and reducing environmental risks.
As part of the Company's organisational transformation and in line with its commitment to the best global ESG practices, Nornickel established a new role of Senior Vice President for Sustainable Development, to which Andrey Bougrov was appointed.
In addition, the Company has established a sustainable development department to ensure that its ESGrelated business processes comply with leading international standards and practices, as well as to coordinate ESG activities of the Company's divisions.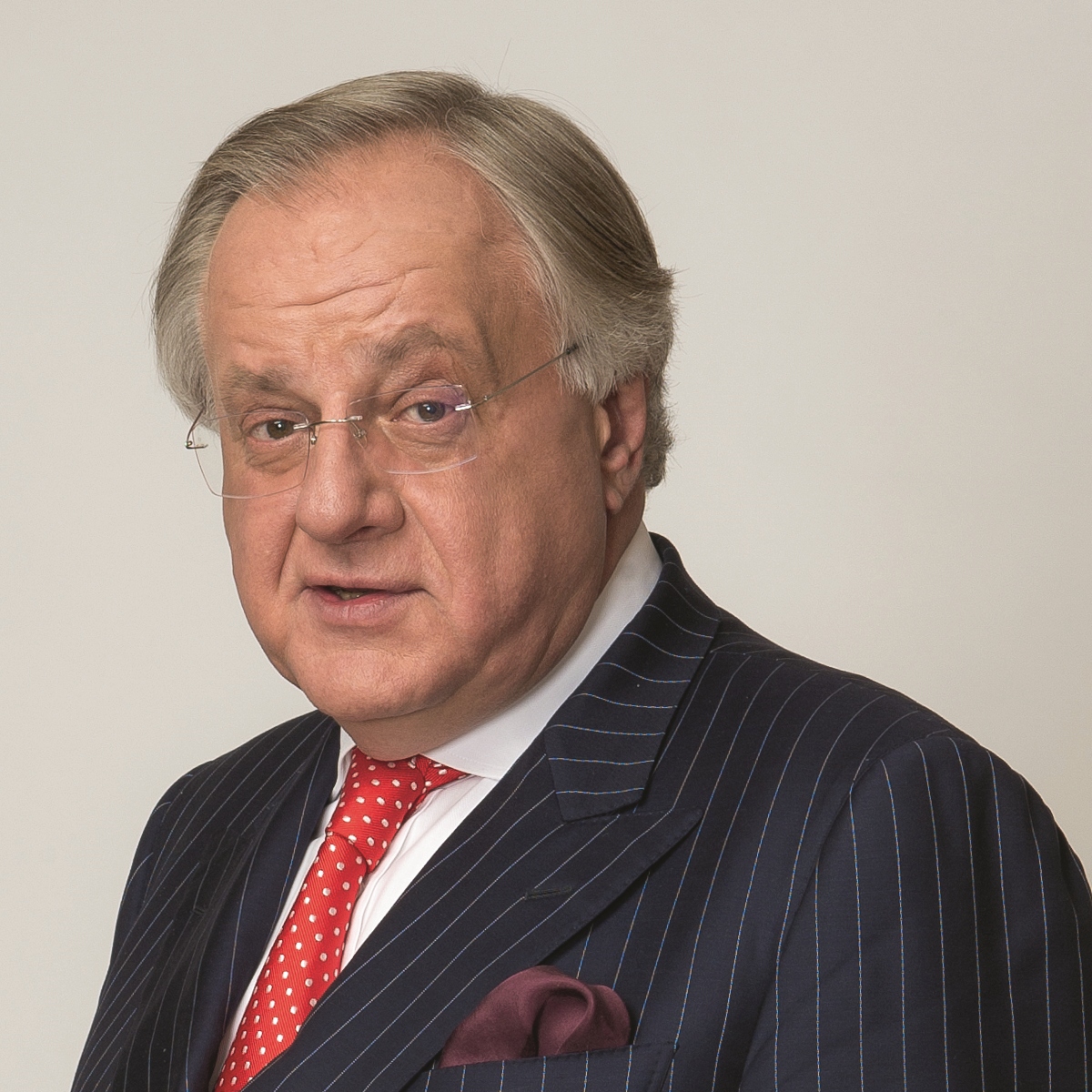 Member of the Management Board of MMC Norilsk Nickel since 2013
Born in: 1952
Nationality: Russian Federation
Education:Moscow State Institute of International Relations (MGIMO), PhD in Economics
Andrey Bougrov
Senior Vice President Sustainable Development
Member of the Bretton Woods Committee's International Council
Member of the Council on Foreign and Defence Policy
Member of the Business Council at the Russian Ministry of Foreign Affairs
Member of the Management Board and Vice President of the Russian Union of Industrialists and Entrepreneurs
Member of the Russian President's Expert Council on Anti-Corruption
Employment record for the last five years:
2002 – 2020 – member of the Board of Directors at MMC Norilsk Nickel PJSC (MMC Norilsk Nickel OJSC until 1 June 2015)
2013 – currently – Vice President at Interros Holding Company LLC (Interros Holding Company CJSC until 7 April 2015)
2014 – currently – member of the Board of Directors at Inter RAO UES PJSC (Inter RAO UES OJSC until 8 June 2015)
2015 – 2016 – member of the Investment Committee at the Federal Hydro-Generating Company RusHydro
2015 – currently – member of Non-Profit Partnership National Council on Corporate Governance
2016 – 2020 – Senior Vice President at MMC Norilsk Nickel
2016 – currently – member of the Expert Council on Corporate Governance at the Bank of Russia
2016 – currently – Chairman of the Issuer Committee at the Moscow Exchange
2018 – currently – Chairman of the Council on Non-Financial Reporting at the Russian Union of Industrialists and Entrepreneurs
2018 –2020 – member of the Expert Council on Corporate Governance at the Russian Ministry of Economic Development
2018 – currently – member of the Advisory Council at the Russo-British Chamber of Commerce
2020 – currently – Head of the Expert Group for Corporate Governance, Special Administrative Districts, Bankruptcy Proceedings and Valuation at the Russian Ministry of Economic Development
2020 – currently – Senior Vice President for Sustainable Development at MMC Norilsk Nicke
2020 – currently – member of the Expert Council on Sustainable Development at the Russian Ministry of Economic Development
2020 – currently – member of the Climate Policy and Carbon Regulation Committee at the Russian Union of Industrialists and Entrepreneurs
Environmental performance management
To create a full-fledged environmental monitoring system and ensure independent internal control over environmental protection issues, an Environmental Department was separated from the Company's Operating Unit and a new Inspection for Monitoring Technical, Production and Environmental Risks was set up as part of the Internal Control and Risk Management Unit. The Environmental Department will interact with all units of the Company and will be responsible for developing a policy to minimise the environmental impact and restore ecosystems in the regions of Nornickel's operations.
The Environmental Department has three divisions: the Environmental Policy Division, the Environmental Regulation Division, and the Environmental Expertise Division. Its key functions include effective management of environmental risks, expert review of investment projects, coordination of environmental regulation, control, and management systems, and obtaining authorisations and permits.
On top of that, Nornickel introduced the position of Deputy CEO for Industrial Safety and Environmental Protection at Polar Division, its major production business unit, to strengthen control over its environmental performance.
Environmental Monitoring Centre
To ensure environmental safety monitoring of its operations, in early October 2020, the Company also set up an Environmental Monitoring Centre reporting to the First Vice President and Head of Corporate Security.
The main tasks of the Environmental Monitoring Centre include:
conducting environmental safety audits directly at the Company's production facilities and corporate units, including audits of technical and design documentation, audits of compliance with the requirements and instructions of government bodies, and audits of the compliance with the Company's internal requirements and the required environmental safety measures;
developing and implementing an automated environmental safety monitoring system;
control over completeness of environmental emergency response plans, the sufficiency of funds and other resources to respond to emergencies and eliminate their consequences.
The Environmental Monitoring Centre may issue instructions requiring heads of Nornickel's production enterprises to remedy any identified deficiencies, with the authority to shut down production facilities until such deficiencies are eliminated in cases where critical risks are identified.
In October–December 2020, the Environmental Monitoring Centre's experts visited all the Company's key production facilities and corporate units, got a view of their operations, and prepared a detailed audit schedule for 2021.
Transition to division-based governance structure
As part of optimising its governance structure in 2020, Nornickel has adopted a division-based organisational model, with the Group's core operations grouped into three divisions – Norilsk, Kola, and Trans-Baikal. The divisions bring together all of Nornickel's facilities in the respective regions that perform operating (mining, metals) and support (energy supply, maintenance and repairs, etc.) activities. In addition to retaining control over Group-wide business verticals (HR, finances, legal and security), the Head Office continues to oversee logistics, distribution, operational activities and strategic projects. Divisions will bear comprehensive operational responsibility for production, infrastructure, financial performance, and risk management within their remit.
The division-based model was successfully adopted thanks to the high level of business process maturity and automation achieved by the management in the recent years. The new divisional structure has enabled the Company to strengthen oversight over auxiliary operations by vesting respective powers with the heads of regional production units while also providing greater investment flexibility with a three-fold increase of CAPEX limits for subsidiaries and divisions. Also, the transition to the new organisational model came as an essential addition to the Company's plan to improve governance efficiency based on the lessons learnt from the recent environmental incidents, and will help improve the Board of Directors' oversight over Nornickel's ESG performance and ESG strategy implementation.
Compliance with the key international standards in quality and HSE
Our management systems are aligned with best international practices and standards. The Company's production assets are subject to regular certification and surveillance audits for compliance with international standards related to quality management, environmental management, labour protection, and information security.
Production asset
Standard
Audit frequency
Date of last audit
Auditor
Head Office, Polar
Division, Polar Transport
Division, Murmansk
Transport Division
ISO9001:2015
Surveillance audits – annually
Recertification audits – every three years
December 2020: remote recertification audit with certificate of conformity extended until 12 July 2021
BUREAU VERITAS
Certification
ISO14001:2015
Surveillance audits – annually
Recertification audits – every three years
BUREAU VERITAS
Certification
ISO 45001:2018
Surveillance audits – annually
Recertification audits – every three years
November 2020
BUREAU VERITAS
Certification
Murmansk Transport
Division, Nadezhda Metallurgical Plant, Copper Plant
ISO/IEC 27001:2013
Surveillance audits – semi-annually
Recertification audits – every three years
February and September 2020
British Standards
Institution
Kola MMC
ISO 9001:2015
Surveillance audits – annually
Recertification audits – every three years
August and September 2020
BUREAU VERITAS
Certification
ISO14001:2015
Surveillance audits – annually
Recertification audits – every three years
August and September 2020
BUREAU VERITAS
Certification
OHSAS 18001:2007
Surveillance audits – annually
Recertification audits – every three years
August and September 2020
BUREAU VERITAS
Certification
Norilsk Nickel
Harjavalta
ISO 9001:2015
Annually
September 2020
BUREAU VERITAS
Certification
ISO 14001:2015
Annually
September 2020
BUREAU VERITAS
Certification
ISO 45001:2018
Annually
September 2020
BUREAU VERITAS
Certification
Remuneration
Remuneration of members of the governing bodies
Key principles and mechanisms of remunerations due to the governing bodies are set out in the by-laws* of the Company. Nornickel's remuneration framework is continuously and closely monitored by the Board of Directors. 102-35, 102-36, 102-37
The Board of Directors' annual remuneration is set out in the Remuneration Policy for Members of the Board of Directors approved by the General Meeting of Shareholders.
The annual remuneration for non-executive directors includes:
base remuneration of USD 120,000 for the Board membership;
additional remuneration of USD 50,000 for membership in a committee of the Board of Directors;
additional remuneration of USD 150,000 for chairing a committee of the Board of Directors;
reimbursement of expenses incurred by directors in discharge of their duties.
In 2020, the Annual General Meeting of Shareholders established remuneration for the Chairman of the Board of Directors, an independent director, in the amount of USD 1 mln per year, paid on a quarterly basis in equal instalments in roubles at the exchange rate of the Bank of Russia on the last business day of thereporting quarter* . KPIs used by the Company to assess the senior executives' performance reflect the achievement of Nornickel's strategic objectives.
The remuneration of senior executives consists of the base salary and bonuses. Bonuses are linked to the Company's performance, including both financial (EBITDA, free cash flow) and non-financial (workplace injury rates, labour productivity) indicators. Specifically, at least 20% of collective corporate KPIs are linked to a reduction in the Group's total number of reported injuries; in case of fatal accidents, the amount of annual bonus paid to the COO and heads of production units is reduced.
In 2021, we plan to add environmental performance to the managers' KPIs to provide a clear link between the implementation of the Company's strategic priorities and the level of remuneration.
According to the Company's Articles of Association, decisions on remuneration and reimbursement payable to the Company's President and members of the Management Board are reserved to the Board of Directors.
Employee performance management system
Performance Management
Nornickel has been operating a performance management system for seven years, with assessment relying on key performance indicators (KPIs), including occupational safety, efficiency improvements and capital management. The KPIs factor in crossfunctional interests of process participants. In 2020, the KPI-based assessment covered 12,000 employees. The system helps streamline evaluation criteria, enables the management and employees to align the current year's priorities with performance indicators of the Company/divisions/subsidiaries, and link an employee's performance to their pay level.
The performance assessment runs as an automated subsystem of the existing MIS. In 2020, it was rolled out across all of the Group's Russian facilities.
Competency management
The Company relies on its corporate and management competencies model to assess candidates at the recruitment stage, evaluate employee performance and potential, and add them to the talent pool. The outcome of evaluating the managerial and leadership potential was used at the HR committee meetings as a key criterion for selecting managers with strong career growth prospects.
In 2020, the MIS module for a 360-degree managerial and corporate competency review was rolled out across 3 branches and 23 Russian business units to secure consistent approaches to personnel assessment and development. In 2020, 2,500 managers from the vice-president to the head of department levels were evaluated using a 360-degree competency assessment process.
As part of professional competence management in 2020, the Company defined knowledge and skill requirements for positions relating to a number of functions and operations, including geology and surveying, HR management and project management (heads of PMOs); mining; repairs (phase 1), concentration, road transportation, gas extraction and supply, and IT infrastructure maintenance. We developed a bank of test questions and evaluated the level of employees' professional competencies.
In 2020, the Company continued organising and holding HR committee meetings and building a high-potential employee pool and a talent pool for top and middle manager roles. To automate the process of organising and holding HR committee meetings, we developed a Talent Management: HiPo module. By deploying this module, we are rolling out the practice of holding HR committee meetings across most of the Group's enterprises while also building Nornickel's single high-potential talent pool.
In 2021, we plan to continue rolling out the automated corporate and management competency assessment system and a system for organising and holding HR committee meetings at the Company's sites. As part of this work, we expect to launch the first stage of the automated system for professional qualifications management , while also making processes related to organising and holding HR committee meetings, and selecting high-potential managers fully automated. We will also proceed with the diagnostics and management of professional skill development across our operations. Our plans include building professional competency models for a number of functions and operations, including sustainable development, repairs (phase 2); power supply; construction materials procurement; and structural steel manufacturing. About 4,000 employees are expected to complete professional competency tests in 2021.
Competency assessment in 2020
Competencies
Participants
Outcome
Assessment of potential, current performance and development prospects of middle and top managers
Managers from a number of the Group's key operations
Successors for 300 managerial positions determined

52 high-potential managers trained under Nornickel's Leaders corporate programme in 2020. 28 high-potential managers enrolled as part of the next intake
A 360-degree corporate and management competency review using the in-house model
2,500 managers from the Head Office functions and a number of the Group's key assets
Development activities, tools and methods selected for the participants
Assessment of professional competencies for managers and white-collar employees
3,567 managers and white-collars
Areas for personal and professional development identified
Employees covered by assessment in Russia
Indicator
Blue collar employees
White-collar employees
Managers
Group total
Competency assessment
Male
278
1,840
2,750
4,868
Female
42
364
1,110
1,516
Total
320
2,204
3,860
6,384
KPI-based assessment
Male
0
2,419
4,454
6,873
Female
0
3,452
1,720
5,172
Total
0
5,871
6,174
12,045
Economic efficiency
Economic efficiency is essential for us to meet our strategic goals and deliver on our commitments to shareholders, employees, local communities and other stakeholders.
The key factors driving the improvement of Nornickel's economic performance are investment and profitability management, initiatives on increasing the shareholder value, and best-in-industry shareholder returns. In 2020, our USD-denominated consolidated revenue increased by 15% y-o-y to USD 15.5 bn mainly due to higher exchange prices for palladium and rhodium and Bystrinsky GOK's scheduled ramp-up.
Our USD-denominated EBITDA went down 3% y-o-y to USD 7.7 bn as a result of recognising over USD 2 bn of environmental expenses associated with the compensation of damages stemming from the HPP-3 fuel spill at Polar Division, as well as COVID-19 expenses and the build-up of finished products.
Our CAPEX for the year increased by 33% to USD 1.8 bn driven by mining projects at the Talnakhskoye Deposit, South Cluster development, more capital repairs of energy infrastructure, investments in industrial safety and the start of the active construction under Sulphur Programme 2.0.
Our net debt shrank by 33% to USD 4.7 bn, with the net debt/EBITDA ratio down to 0.6x as at 31 December 2020.
Our stable financial position is confirmed by investment grade ratings from Moody's, S&P Global, Fitch and Russia's Expert RA:
Fitch Ratings: BBB- / Stable;
Standard & Poor's: BBB- / Stable;
Moody's: Baa2 / Negative;
Expert RA: ruAAA/Stable.
In 2020, budgets of various levels saw the Group companies pay RUB 45.1 mln in fines under 346 imposed sanctions, including 99 for environmental impact, 7 for breach of labour laws, and 240 imposed on other grounds. 307-1, 419-1
Dividend policy
Our Dividend Policy aims to balance the interests of MMC Norilsk Nickel and its shareholders, enhance the Company's investment case and market capitalisation, and ensure respect of shareholder rights.
The Company put in place the Regulations on the Dividend Policy approved by its Board of Directors to ensure transparency on how dividends are calculated and paid out.
When calculating dividends, we account for the cyclical nature of the metals market and for the need to maintain a high level of creditworthiness. As a result, the amount of dividends may change depending on the Company's operating profit and leverage.
Financial highlights*
102-7
Indicator
2016
2017
2018
2019
2020
Revenue, RUB bn
548.6
536.8
728,9
877.8
1,116.9
Gross profit, RUB bn
270.8
270.2
408.2
542.1
751.38
EBITDA, RUB bn
257.3
236.4
389.2
513.7
552.4
EBITDA margin, %
47
44
53
58
49
Net profit, RUB bn
167.4
127.4
187.8
387.6
263.8
Assets, RUB bn
998.3
958.3
1,059.5
1,205.5
1,529.5
Total
CAPEX* ,
RUB bn
113.6
116.7
99.2
85.3
128.7
Direct economic value generated and distributed*
201-1
Indicator, RUB bn
2016
2017
2018
2019
2020
1. Direct economic value generated
554.9
541.0
734.6
884.6
1,123.3
2. Economic value distributed, including:
512.7
519.0
684.6
918.4
990.5
Operating expenses*
194.6
194.1
228.5
239.1
449.0
Community investments and charity.*
7.4
17.7
12.9
14.4
36.4
Payroll and other employee
remuneration and benefits, including
payroll taxes
114.2
120.4
128.8
136.8
146.6
Payments to providers of capital
(interest, dividends* )
133.4
128.6
243.1
383.7
213.8
Tax strategy
Strict compliance with tax laws as well as timely and full payment of taxes and other levies is vital for achieving the Group's strategic goals in sustainable development. 207-1
Nornickel is Russia's major taxpayer in the metals and mining industry.
The Group's Tax Strategy Policy sets general operating principles for the tax functions of MMC Norilsk Nickel and its subsidiaries and improves the efficiency of their financial and economic operations by managing the tax burden and tax risks. The current Policy was approved by the Management Board of MMC Norilsk Nickel in December 2020.
The Head of the Tax Department, who reports to Nornickel's Senior Vice President and CFO, is in charge of the tax strategy development. The tax strategy and any substantial amendments thereto are subject to approval by MMC Norilsk Nickel's Management Board. Updates and significant changes are introduced as needed, but at least once every three years.
Approach to taxation
The Group is committed to openness and transparency in managing its tax compliance, including by:
disclosing relevant information for stakeholders on its corporate portal to the maximum practicable extent;
taking a zero-tolerance approach to nontransparent corporate structures used for tax avoidance.
The Tax Department prepares internal regulations (guidelines, explanations, information letters) based on the current legislation, arbitration practice, regulatory clarifications and other circumstances, and communicates them to the Group's Russian business units. If necessary, the Tax Department requests specific clarifications from competent authorities or a reasoned opinion of the tax authority required for the companies participating in tax monitoring.
The Group's foreign entities interpret applicable tax legislation and resolve controversial tax issues independently. In terms of transfer pricing, the Group complies with the basic principles set out in the Organisation for Economic Cooperation and Development (OECD) Transfer Pricing Guidelines for Multinational Enterprises and Tax Administrations and follows the laws and regulations of Russia and other countries of operation. All intra-group transactions between the Group's companies are made using market prices.
In late 2020, the Federal Tax Service of Russia and MMC Norilsk Nickel entered into Russia's first advance pricing agreement involving a foreign tax authority – the Tax Administration of Finland.
The bilateral agreement sets out the pricing rules and transfer pricing methods to be used in transactions related to the export of Nornickel's semi-products for further processing at the Company's facility in Harjavalta, Finland.
The Group considers unacceptable any use of aggressive tax planning schemes and takes a conservative approach to all controversial tax issues arising in all jurisdictions across the Group's footprint.
Cooperation with tax authorities
207-3
The Group's companies interact with tax authorities as part of tax control, when obtaining clarifications on the current legislation, and when signing pricing agreements. In doing so, they are committed to openness, partnership, timeliness of response handling, and completeness of disclosure.
Tax monitoring is a novel tax control procedure used for interaction between the Federal Tax Service of Russia and the Group's companies. It provides tax authorities with real-time access to the company's tax and accounting data and eliminates the need for inspections. By giving tax authorities direct access to its corporate accounting system, the Group clearly demonstrates its highly professional and ethical approach to tax matters.
On 1 January 2021, PJSC MMC Norilsk Nickel, the Group's parent company, joined the tax monitoring system.
Tax management at Nornickel Group
102-26
207-2
Participant
Key functions
Board of Directors

Review of the report on the efficiency assessment of Norilsk Nickel Group corporate risk management framework for 2019

Management Board

Approve the Tax Strategy Policy
Review the reports on tax risk management

Senior Vice President and CFO
at PJSC MMC Norilsk Nickel

Oversee the activities of the Tax Department
Organise and control the implementation of the Risk Management Regulations

Tax Department

Provide tax support for Russian and foreign Group companies:

collect the requests from tax authorities and prepare responses
prepare internal regulations (guidelines, explanations, information letters) for the Group's Russian companies
set up the Legal Information Portal, a database of internal explanations and documents on taxes
oversee tax compliance of Nornickel's Russian and foreign companies
manage tax risks of the Group's Russian companies

Tax experts of the Shared Services
Centre, tax experts in business units,
employees of local accounting
business units

Prepare tax accounts and reports

Employees of the financial services
of foreign companies

Prepare tax accounts and reports
Interpret tax legislation and resolve controversial tax issues
Manage tax risks

Corporate Trust Line

Collect reports of unethical or illegal tax practices

Independent external auditor
Conduct statutory audits of consolidated financial statements, including tax disclosures*
Key regulations:
Tax Strategy Policy
Tax Risk Management Regulations
Current income tax by country of operation, USD mln
USD mln
2018
2019
2020
Change in 2020
y-o-y, %
Russia
789
1,883
1,648
-12%
Finland
11
16
11
-31%
Other countries
12
25
26
+4%
Total
812
1,924
1,685
-12%
Supply chain responsibility
Supply chain is a set of interrelated resources and processes leveraged by Nornickel to create value all the way from obtaining goods, materials and services to delivering end products to the consumers. 102-9
Supply chain management at Nornickel ensures continuous operation of the Group's companies and reliability of shipments to customers. Integrating ESG principles into our supply chain management helps address respective risks and quickly adapt to the changing customer needs.
This section focuses on several elements of Nornickel supply chain, including procurement, ensuring product quality during production, and reliability of shipments.
Responsible procurement
We work with partners that are committed to work safety, environmental protection, and respect for human rights.
Supplier selection
Nornickel pays close attention to fostering ties with reliable suppliers and contractors. In 2020, the Company continued to apply a life cycle costing approach to selecting suppliers (based on the costs of ownership, operation, and disposal). The selected suppliers are required to sign a set of agreements obliging them not only to make a delivery but also ensure compliance of the supplied equipment with the relevant technical availability rate, as well as its uninterrupted operation. The use of modern equipment and technological materials, as well as regular pilot testing and production upgrade secure responsible resource consumption and reduce environmental impact, directly contributing to the eco-friendliness of production operations.
Nornickel experts are also looking into alternative technologies – such as alternative fuel and energy sources – that can reduce the Company's environmental footprint and cut costs. The current tender procedure, in particular, includes an essential criterion of the supplier's readiness to participate in the Company's alternative energy initiatives.
Key elements of Nornickel's supply chain
Nornickel's by-laws on responsible procurement
102-26
Key procurement by-laws

Norilsk Nickel Group's efficiency improvement programme
MMC Norilsk Nickel's Policy Regarding Support for Small and Medium Enterprises
Regulation on the Product Procurement Procedure for MMC Norilsk Nickel's Enterprises
Procurement policies by category (group of similar products)
A standard master agreement signed with every supplier*

Policies setting out ESG requirements for the Company's suppliers and contractors*

Business Ethics Code of MMC Norilsk Nickel
Local Community Relations Policy
Renewable Energy Sources Policy
Occupational Health and Safety Policy
Working Conditions Policy*
PJSC MMC Norilsk Nickel's Indigenous Rights Policy
Human Rights Policy
Anti-Corruption Policy
Control of non-financial factors in supplier relations
Procurement stage
By-laws and other control tools
Control of non-financial documents
Procurement initiation
Scope of supply/work: legal and regulatory requirements of the Company, mandatory and recommended specifications of products and services, covering health, safety and environment, etc.

Procurement documents: provisions for no signs of bankruptcy, overdue taxes and charges, and no criminal records in the biographies of top managers

Procurement policies for certain product categories: may specify quality assurance procedures for supplies

Procurement procedure
Qualification of suppliers: default risk assessment and compliance with the Company's initial requirements (scope of supply/work, specifications, etc.)

Corporate Security's checks into business reputation, reliability and solvency of potential counterparties


For more information, see the Preventing and Fighting Corruption section.

Analysis and evaluation of bids submitted, including track record of similar projects and qualifications of key employees

Contracting procedure
Inclusion of an anti-corruption clause in the contract

Inclusion of product and service specifications in the scope of supply/work

Contract performance by suppliers
Corporate Procedure for Organising and Conducting High-Hazard Operations: control over contractors' compliance with health and safety requirements


For more information, see the Occupational Health and Safety section.

Control over compliance with the Company's initial requirements (scope of supply/work, specifications, etc.) and environmental regulations during work and upon acceptance
Key non-financial factors
Quality of products, works and services
Environmental protection
Occupational health and safety
Legal compliance
Nornickel has in place a multi-level supplier assessment system in line with ISO 9001:2015 Quality Management System.
We expect our suppliers to comply with the best global practices in terms of sustainable use of natural resources and materials and obtain all relevant certificates. The Company also makes sure its contracts with suppliers contain mandatory health and safety requirements and an anti-corruption clause.
In addition, we apply ESG factors in supplier selection, which helps preserve jobs and support unique companies that ensure social stability both for their employees and regions of operation.
Checking counterparties and ensuring occupational health and safety
Nornickel evaluates the business reputation, reliability and solvency of potential counterparties to mitigate risks. To prevent procurement misconduct and secure maximum benefit through unbiased selection of the best proposal, we stick to the following rules:
procurement relies on the role allocation principle (procurement owner, customer and secretary of a collective procurement body);
proposals of qualified suppliers are compared based on objective and measurable criteria approved prior to the request of proposals stage;
the results of the qualification-based selection and suppliers of the costliest items are approved by the collective procurement body comprising representatives from various functions of the Company;
each year, all suppliers sign a renewed master agreement that contains an anti-corruption clause governing the interaction between the supplier and the Company's respective services in cases where there is a risk of abuse.
Contractors' staff receive health and safety training, including security measures set forth in work execution plans. In the course of the contract performance, the Company runs safety checks jointly with its contractors and imposes penalties in case of violations. For more information, see the Occupational Health and Safety section.
Support for domestic producers
We are committed to working with more local suppliers. To this end, we developed a centralised pilot testing procedure enabling us to promote competition and phase out imported equipment with that manufactured locally. Foreign suppliers are mainly engaged for delivering unique equipment or systems that do not have Russian alternatives. In 2020, Russian companies accounted for 93% of supplies to Nornickel.
Relationships with suppliers and procurement transparency
Nornickel strives to create an environment of shared culture, visions and values in its relationships with suppliers.
In early 2021, the Company joined the Responsible Sourcing Blockchain Network (RSBN) for sellers and buyers of minerals and their by-products. Nornickel's supply chains will now be audited annually against key responsible sourcing requirements, with audit results captured on the platform.
Creating effective feedback mechanisms is our other priority in developing supplier relations. We have put in place SAP SRM, an automated solution for supplier relationship management. This gives the suppliers continuous access to information relating to the Company's procurement procedures. Of over 10,000 potential suppliers registered in the system, more than 4,800 have been licensed to work in it.
We also provide our partners with all essential information on the Company's sustainable development practices to demonstrate responsibility of its operations.
In 2021, Nornickel plans to develop an additional method to assess compliance of our suppliers with sustainable development principles. We will run a pilot poll on the matter.
Product quality and supply reliability
We at Nornickel Group have achieved utmost efficiency in our production operations to provide the volumes, quality, and product range that meet the needs of society while also fully complying with all applicable laws and HSE requirements.
Our products fall in the category of those that change their properties almost completely when used as intended: 102-6
nickel is generally used in steels and alloys;
copper is mostly used in construction and manufacturing of electric and electronic devices;
platinum and palladium as chemical compounds are mainly used in autocatalysts;
selenium is used in metallurgy, chemical, electrical engineering and glass industries;
tellurium is used in solar batteries and photovoltaics and thermoelectrical materials;
nickel and cobalt salts are used in a variety of industries.
Compliance with standards and requirements
Environmental and quality-related goals and objectives are in line with the Company's strategic goals and are formulated in the management's resolutions based on annual Corporate Integrated Management System performance reviews.
In 2020, the management systems of Kola MMC and Norilsk Nickel Harjavalta successfully passed surveillance audits, while the systems of MMC Norilsk Nickel were subjected to a recertification desk audit (remote audit of documentation).
Polar Division's M00k copper cathodes (GOST 859-2014 and GOST 546-2001) are certified in the GOST R certification system for compliance with the applicable product regulations and are registered on the London Metal Exchange (LME) under the NORILSK brand. 102-2
Kola MMC's nickel cathode brands of SEVERONICKEL COMBINE H-1Y, SEVERONICKEL COMBINE H-1, NORNICKEL are registered on the LME and Shanghai Futures Exchange, while NORNICKEL electrolytic cobalt (previously NORILSK I) is registered on the LME
Products offered by Norilsk Nickel Harjavalta Oy, in particular, nickel brands of NORILSK NICKEL HARJAVALTA CATHODES and NORILSK NICKEL HARJAVALTA BRIQUETTES, are also registered on the LME.
With a purity rate in excess of 99.8%, Kola MMC's premium electrolytic cobalt grades are unrivalled in Russia. Globally, only a handful of companies can match this level.
Consumer properties of each product are defined in the relevant specifications and contractual documentation in full compliance with Russian and international law.
Factors ensuring reliability and continuity of Nornickel's product shipments
Efficient selfdeveloped product delivery planning and monitoring system
Close coordination between marketing, production and delivery units
Corporate cargo fleet
ISO-certified management system in Nornickel Group
Feedback loop with customers that enables prompt response to their proposals, inquiries, and complaints
Highly qualified staf
THROUGHOUT THE HISTORY OF THE NORILSK NICKEL GROUP, IT NEVER ONCE FAILED TO MEET ITS OBLIGATION TO DELIVER PRODUCTS TO CONSUMERS
Description of the Corporate Integrated Management System designed to ensure product quality and responsible production
The Company's goods are labelled to keep the customers and carriers informed about key properties of the products (including those meant for exports). The labelling rules are set out in product-specific regulations and take into account the GOST 4192-96 (Labelling) requirements and contractual obligations.
In 2019, the Company faced no major fines for a failure to comply with product supply rules and requirements.
Sales policy
In 2020, the consumption in the Company's markets was significantly affected by the COVID-2019 pandemic on the back of steps taken globally to prevent the spread of the virus. For some products, the decline was as much as 20%. Amid the uncertainty, consumers strived to reduce their stocks while increasing the share of options / spot transactions in their procurements. However, our diversified customer base and proactive efforts to relocate volumes across industries and regions helped the Company avoid a decrease in sales in proportion with the falling demand. For most of our products, we managed to sell 100% of the Company's output. The sales were below production only for palladium and nickel, metals for which the Company has a big market share. Nonetheless, that deviation was much smaller than the actual slump in market demand. Thus, sales results regardless of the unfavourable market environment in 2020 can be seen as successful and demonstrating the effectiveness of the Company's sales strategy, which focuses on building our own sales network based on direct long-term strategic relationships with key clients. 102-4 102-6
The Company's customer base includes 382 companies, mostly industrial consumers. Nornickel sells its products on all key markets, with its footprint spanning 37 countries as at the end of 2020.
When it comes to nickel products, our sales strategy focuses on achieving a balance between supplies to stainless steel manufacturers and to other industry stakeholders in order to maintain our market position
As the world's largest producer of palladium, we continue to implement the strategy of entering into direct long-term contracts with end customers (with a focus on automotive industry) to ensure sustainable and strong demand for platinum group metals.
Markets and production volumes*
2020
Market environment
Price trend
Company's production volume
Market outlook
Nickel market
Growth of oversupply
Moderate decline
217.8 kt
Neutral
Continued oversupply
Palladium market
Reduction of shortages
Strong growth
2,826 koz (88 t)
Neutral
Continued marginal shortage
Platinum market
Reduction of oversupply
Growth
725 koz (23 t)
Neutral
Oversupply
Copper market
Growth of oversupply
Strong growth
487 kt
Positive
Reduction of oversupply
Revenue from key metal sales in 2020 by region, %
Corporate security
Customer satisfaction monitoring
Buyers of the Company's key products are surveyed to assess their satisfaction on an annual basis, while those purchasing sulphuric acid are asked to complete relevant questionnaires once every three years. Compliance with contractual obligations is audited and analysed on an ongoing basis.
The key to positive survey results is maintaining or exceeding target customer satisfaction level at 2.50 points (out of 3 points). Surveys must cover key customers accounting for at least 50% of total product sales. According to the 2020 survey, the customer satisfaction level stood at 2.9 points.
In 2020, the Company received 22 complaints and grievances about its product or service quality and achieved out of court settlement for all of them by meeting the demands of consumers (15 complaints were deemed unfounded). As at 31 December 2020, one grievance was being processed, with remedial action plans developed to address eight complaints (including three that had been rejected).
Nornickel is a strategically important company in most regions where it operates and is a global metals and mining leader. This makes corporate security a priority area for the Group's operations.
Corporate security management
The development and implementation of group-wide security measures falls under the remit of the Corporate Security Unit acting in line with the Russian laws, applicable international regulations, internal standards and guidelines. The process involves all governance levels, including the Board of Directors and the Management Board especially when it comes to information security. Their responsibilities include but are not limited to creating an information security risk management system along with reviewing and approving budgets for relevant programmes and projects. 102-26
The corporate security system relies on a number of programmes to maintain economic, corporate, information, facility and transportation security, as well as transparency in procurement and contractor selection. We pay special attention to supporting socially significant investment and environmental projects.
The Group companies have been taking consistent steps to integrate information security measures in day-to-day production management, supplies of feedstock and process materials and control over production and finished product shipment targets.
The Company's information security system is subject to regular audits for compliance with personal data and critical infrastructure protection requirements and international standards of cybersecurity management, testing and assessment of data protection, vetting inspections to check information security in river and marine navigation, and other control procedures.
The reporting year saw the ISO/IEC 27001:2013-compliant Information Security Management System introduced at Nadezhda Metallurgical Plant and Copper Plant of Polar Division. In 2019, Murmansk Transport Division obtained a similar compliance certificate. In 2020, the Company passed four audits by BSI. The auditor noted Nornickel's high level of competence and conformity of its information security management systems to international standards and best global practices.
Ensuring information security
The Company has created an Information Security Incident Response Centre that leverages a range of advanced technological solutions and relies on best national and international practices in cyber security management. It developed and documented the processes and procedures for continuous information protection in an emergency or disruptive event. These procedures are tested for relevance at least once a quarter.
Information security and COVID-2019
ВIn 2020, as the COVID-19 pandemic unfolded, the Company took additional steps to toughen information security as regards corporate resources and infrastructure facilities. We introduced more stringent requirements and controls for remote computers and devices used in audio and video conferences.
Information security training
Employees of the Company's Head Office and companies operating in the regions of its presence must take regular training and knowledge tests in information security.
The Company developed and approved the Rules of Raising Awareness in Information Security. On top of that, there are annual staff training plans based on current trends and newly identified risks and cyber threats. The training courses run on our Digital Academy platform. In 2020, 7,000 employees attended 47 training sessions held as video conferences.
To advance the corporate information security system to the next level, the Company arranges recurrent training and workshop sessions dealing, among other things, with simulated fishing attacks and other threats to IT infrastructure. Following these sessions, we update staff guidelines and rules, with relevant information added to the quarterly digest circulated to heads of the Company's units. All by-laws regulating information security include the recommendation that the employee should report any suspicious activity to the Company's Information Security Incident Response Centre using the available communication channels.
Engagement with stakeholders and best practice sharing
In Russia, Nornickel is actively engaged in publicprivate partnerships to maintain high security levels and enhance social stability at its facilities and in the regions of operation.
Also, the Company is expanding cooperation with law enforcement and supervisory authorities. Our representatives participate in public and advisory boards of the Ministry of Internal Affairs, Investigative Committee, Transport Prosecutor's Office and the Federal Security Service, take part in interagency working groups and arrange joint training and workshop sessions.
Nornickel's special Corporate Security Department at Moscow State Institute of International Relations (MGIMO) carries on with its work. It offers a variety of unique themed courses and was the first in Russia to publish the Corporate Security Basics textbook.
We help develop proposals to harmonise the security laws and administer a number of draft regulations on transport security, combating terrorism and other security aspects.
On top of that, Nornickel takes part in major national and international forums and conferences in information and transport security.
In 2020, employees from the Company's Information Security and IT Infrastructure Department attended the 8th Kaspersky Industrial Cyber Security Conference, a leading national specialist forum, to share their experiences and practices in cyber security and technology protection. Nornickel's efforts and readiness to provide its developments as models to Russian leading industrial companies were highly commended by the expert community, and the Company received a commemorative badge for leadership, openness and responsible approach to industrial security
Preventing and fighting corruption
UN Global Compact Principles
Principle 10: Businesses should work against corruption in all its forms, including extortion and bribery.
Our success and ability to deliver on strategic goals are contingent on the trust of shareholders, investors, partners, employees, government and other stakeholders.
We are consistently building our anti-corruption and compliance framework based on zero tolerance to any form of corruption.
Over the last five years, we have recorded no incidents of corruption. 205-3
Our anti-corruption initiatives are regularly covered in corporate press releases. The Company maintains the Preventing and Combating Corruption page on the corporate website (https://www.nornickel.com/ sustainability/anti-corruption/) containing information on anti-corruption regulations adopted, measures taken, preventive procedures introduced, legal training sessions organised and law-abidance awareness among staff and counterparties.
Once every two years, we submit a declaration to prove our compliance with anti-corruption requirements as prescribed by the Anti-Corruption Charter of the Russian Business.
According to the maiden assessment of anticorruption efforts performed by the Russian Union of Industrialists and Entrepreneurs in 2020 as part of the relevant national plan, we received the top rating as a recognition of our management's strong commitment in this area, the transparency of our policy and its compliance with the Anti-Corruption Charter of the Russian Business and international standards.
Anti-corruption governance
Nornickel's underlying document is this area is the anti-corruption policy that applies to our representatives and contractors, including foreign public officials and officers of international public organisations. The respective anti-corruption responsibilities are stipulated in agreements made with contractors or expressly provided for by the applicable laws.
Nornickel Group's Russian business units adopt and implement their own anti-corruption regulations in line with the Company's anti-corruption policy. We take all the necessary and reasonable steps to ensure our foreign operations comply with the policy's key principles and requirements.
We constantly update our by-laws to take into account best global practices. In 2020, the Board of Directors approved the new versions of the Business Ethics Code and the Code of Conduct and Ethics for Members of the Board of Directors, with the Regulation on Business Gifts and the Regulation on the Prevention and Management of Conflicts of Interest also subject to update. 102-25
Through the efforts of our representatives, we take an active part in developing and implementing domestic and international policies on combating corruption. Andrey Bugrov, Nornickel's Chief Sustainability Officer, is the Company's top executive in charge of anti-corruption practices. He holds membership in a number of Russian and international organisations that supervise this area, in particular:
Expert Council of the Presidential Anti-Corruption Directorate;
B20's anti-corruption task forces;
Expert Group for Corporate Governance, Special Administrative Districts, Bankruptcy Proceedings and Valuation at the Russian Ministry of Economic Development;
Expert Council on Sustainable Development at the Russian Ministry of Economic Development;
representative of the Russian Union of Industrialists and Entrepreneurs engaged in groups and committees of the Business and Industry Advisory Committee to the OECD (BIAC): Anti-Corruption Task Force and the Corporate Governance Committee.
We also perform annual assessment and quarterly monitoring of corruption risks. In 2020, the assessment covered 81% of our business units and identified no materialised risks. 205-1
Anti-corruption governance framework
REGULATIONS

Anti-corruption laws of the Russian Federation and other countries where the Company operates
Applicable international laws
Anti-Corruption Charter of the Russian Business
Anti-Corruption Policy of PJSC MMC Norilsk Nickel
Business Ethics Code of MMC Norilsk Nickel
Code of Conduct and Ethics for Members of Board of Directors of MMC Norilsk Nickel
Regulation on the Prevention and Management of Conflicts of Interest at MMC Norilsk Nickel
Regulation on the Conflict of Interest Commission at the Head Office of MMC Norilsk Nicke
Regulation on Business Gifts
Standard anti-corruption agreement (appendix to the employment contract)
Procedure for Anti-Corruption Due Diligence of By-Laws Adopted by the Head Office of MMC Norilsk Nickel and other by-laws

UNITS IN CHARGE

Board of Directors – determining key strategic anti-corruption priorities and overseeing their implementation
President — organising measures to ensure that the requirements and principles of the anti-corruption policy are met
Corporate Relations Department — identifying and documenting corruption risks; developing and controlling risk management measures
Corporate Trust Line – providing prompt response to reported violations, abuses and theft
HR Services – organising staff training on combating corruption
Corporate Security Unit — checking counterparties and candidates to vacancies; responding to corruption incidents
Heads of Group divisions and companies — ensuring compliance with the anti-corruption policy

FOCUS AREAS

Prevention and management of conflicts of interest
Anti-corruption due diligence of by-laws
Counterparty due diligence to confirm their reliability, solvency and financial stability; anti-corruption clauses in contracts
Procurement procedure
Government cooperation, promotion of justice and the rule of law
Recording and monitoring hospitality expenses, establishing criteria for acceptable business gifts
Staff training in preventing and fighting corruption
Awareness of the Company's corruption management policy among stakeholders
Adopting standards and codes of conduct
Sponsorship and charity
Internal control of business operations and accounting
Monitoring anti-corruption measures
Participation in collective initiatives
Corruption risk management in contractor relations
The Company's security service checks new contractors for involvement in corruption incidents, inclusion in the register of fraudulent suppliers and pending administrative proceedings. In case of negative findings, the Corporate Relations Department assesses the risk of relations with the contractor in question and recommends mitigants if applicable. An anti-corruption clause is incorporated into the standard master agreement with suppliers and contractors.
Anti-corruption training
We train our people in basic anti-corruption measures. When recruited, all employees familiarise themselves with the corporate anti-corruption policy, take dedicated induction training, and sign an addendum to their employment contract that sets out anticorruption responsibilities.
The Group has the e-learning course on preventing corruption in place for new employees. In 2020, we also created an online course on compliance with anti-corruption laws for our HR function.
As at the end of 2020, 100% of employees were made aware of the Group's existing corruption prevention policies. Over the year, the dedicated training on the requirements and provisions of the corporate anti-corruption regulations covered 5,721 people.
Creating awareness and training employees on Nornickel's anti-corruption prevention policies and practices in 2020, by region
| Indicator | Norilsk Industrial District | Krasnoyarsk Territory (excluding the Norilsk Industrial District) | Kola Peninsula Industrial District (Murmansk Region) | Moscow and other regions of Russia | Trans-Baikal Territory | Total |
| --- | --- | --- | --- | --- | --- | --- |
| Number of employees made aware of the Group's corruption prevention policies and practices | 49,039 | 4,274 | 12,200 | 5,637 | 2,660 | 73,810 |
| Share of employees made aware of the Group's corruption prevention policies and practices, % | 100 | 100 | 100 | 100 | 100 | 100 |
| Number of employees trained on corruption prevention policies and practices | 2,209 | 783 | 819 | 1,627 | 283 | 5,721 |
| Share of employees trained on the Group's corruption prevention policies and practices, % | 4.5 | 18.3 | 6.7 | 28.9 | 10.6 | 7.8 |
Creating awareness and training employees on Nornickel's corruption prevention policies and practices in 2020, by category
| Indicator | Managers | White-collar employees | Blue collar employees | Total |
| --- | --- | --- | --- | --- |
| Number of employees made aware of the Group's corruption prevention policies and practices | 10,912 | 15,662 | 47,236 | 73,810 |
| Share of employees made aware of the Group's corruption prevention policies and practices, % | 100 | 100 | 100 | 100 |
| Number of employees trained on the Group's corruption prevention policies and practices | 469 | 2,110 | 3,142 | 5,721 |
| Share of employees trained on the Group's corruption prevention policies and practices, % | 4.3 | 13.5 | 6.7 | 7.8 |
Corporate Trust Line
The Company has put in place the Corporate Trust Line to ensure prompt response to reported abuse, theft and other violations. The line operates across all business units of the Company and Group companies. Report statistics are regularly submitted to the Audit and Sustainable Development Committee of the Board of Directors and the Company's business units. 102-17
The processing time is 21 business days from the report coming in and being registered, to the review of investigation results by the Head of the Line. The exceptions are reports that require immediate action or additional investigation.
If the report is found substantiated, a set of control measures is taken, and if a violation is confirmed, steps are taken to correct the situation, eliminate any negative consequences, and inform stakeholders.
In 2020, the Corporate Trust Line received 1,037 reports, with 451 accepted for review and 118 confirmed. As at 31 December 2020, 59 reports were being processed.
The principles underlying the Corporate Trust Line include guaranteed confidentiality for whistleblowers, independent review of reports, and timely and unbiased investigation of all cases irrespective of the position and employment period of employees against whom allegations are made. We do not tolerate workplace or other retaliation against any employee who reports violations through the Corporate Trust Line or other channels.
Nornickel's Corporate Trust Line: 24/7 toll-free hotline:+7 800 700 1941 and +7 800 700 1945, e-mail: skd@nornik.ru.
Report can be filed via the dedicated form at https:// www.nornickel.com/sustainability/corporate-hotline/
Information about the Corporate Trust Line is posted on the Company's official website at www.nornickel.com, intranet site, salary slips, calendars, posters with the Line's logo.
Persons in charge of the Corporate Trust Line have individual KPI targets of improving incoming reports processing.
Anti-money laundering and counter-terrorist financing initiatives
As required under Federal Law No. 115-FZ On Anti-Money Laundering and Combating the Financing of Terrorism dated 07 August 2001, the Company implements initiatives to combat money laundering and financing of terrorism and proliferation of weapons of mass destruction.
The main document regulating the Company's monitoring procedures in this area is the Internal Control Rules on Combating Money Laundering and Financing of Terrorism and Proliferation of Weapons of Mass Destruction approved by the Nornickel President's Order No. GMK/83-p dated 26 July 2019.
The relevant internal controls rely mainly on a risk-oriented approach including:
assessing the risks of customer transactions related to money laundering, and financing of terrorism and proliferation of weapons of mass destruction;
taking measures to mitigate these risks and their potential effects, among other things, by engaging all employees, within their competences, in identifying signs of money laundering and terrorist financing activities in counterparty operations.
The nature of measures depends on the risk level. The Company runs due diligence on all potential counterparties before signing contracts with them in order to check their reliability and identify entities and persons involved in extremist or terrorist activities. The due diligence includes identifying beneficial owners, looking into the business reputation, and other available reasonable steps.
Transparency
Enhanced transparency and information availability are the key guiding principles of Nornickel in all of its pursuits.
The Company has in place the following key documents governing transparency:
Information Policy Regulations of MMC Norilsk Nickel
Procedure for the Interaction between MMC Norilsk Nickel's Officers and Russian and International Mass Media
The Company provides stakeholders with material information about its activities and confirms it commitment to go beyond the mandatory disclosure requirements of the Russian laws and regularly inform the public about its strategy and mission, policies, key events and performance, while also making clear its standing on certain topics.
In applying the information policy, the Company is guided by the principles of regularity, timeliness, accessibility, reliability, completeness, balance, and impartiality, all the while taking appropriate measures to ensure protection of its information resources. The key annual disclosure events for the target audiences are publication of the sustainability and annual reports and presentation of Nornickel's updated strategy and its implementation progress at the Investor Day which span production activities, financial performance, and social policy, as well as the environmental updates with respect to areas adjacent to the Company's facilities, including mitigation and corrective actions and their effect on the environment.
The key channels used to relay information to the stakeholders and the public are the Company's official website www.nornickel.com, press conferences, briefings, conference calls, and stakeholder meetings and dialogues. We make sure to clarify the Company's position on events (including emergencies) that call for comments as part of press conferences, briefings, or press releases. We have put in place an efficient media communications system.
Over the past year, the number of media publications about Nornickel increased by 58.3% compared to 2019 and exceeded 163,000. The information activity peaked in February, June—July, September—October, and December 2020. Throughout 2020, the media focused on the Company's efforts to combat the spread of the COVID-19, interaction with regions of operation, clean-up activities at HPP-3, production and financial results, environmental programmes, including the shutdown of the smelter shop in Nickel, the ongoing implementation of the Sulphur Programme 2.0, and social and charitable programmes and initiatives.
The Company promptly informed all stakeholders about environmental incidents that occurred in 2020 and the progress of clean-up and reclamation efforts. Nornickel also provided comprehensive information on the lessons learned and steps taken as a result of the incident investigation, including organisational and structural changes. We issued a dedicated report that provides exhaustive information on environmental incidents.
Research and development
R&D and innovation play a major role in taking forward Nornickel's strategic priorities, from expanding our production to improving efficiency and reducing environmental impact.
The key contributors to our R&D achievements are Gipronickel Institute (part of the Group) and Nornickel Digital Lab. On top of that, we have an R&D Panel in place set up back in 2013 to improve the quality of decisionmaking in the R&D process. The Company also engages Russian and foreign R&D and engineering companies, and collaborates with numerous national universities to carry out its projects.
Gipronickel Institute is one of Russia's largest research centres for mining, metallurgy, concentration and processing of minerals.
In addition to designing the largest metallurgical facilities, Gipronickel Institute studies samples of ore deposits and rocks, as well as valuable non-ferrous feedstock, such as nickel, cobalt, copper, aluminium, tin, tungsten, molybdenum, mercury, sulphur, etc.
Since inception, the Institute has been an integral part of the Russian non-ferrous metal industry and national economy as a whole. Its key achievements for almost 80 years of operation include over 100 operating nonferrous metal facilities, over 150 active underground mines and open pits used for extracting ore and metallurgical feedstock.
Gipronickel Institute is the main research and design platform of Norilsk Nickel Group.
In 2020, the bulk of R&D and feasibility studies focused on providing the research input for the Group's updated strategy related to operations, mining, concentration and smelting operations. In 2020, the Group's R&D projects and feasibility studies received USD 104.0 mln in financing* .
Key innovative projects
Nornickel has been maintaining a consistent focus on production upgrades and shutting down obsolete production facilities to reduce sulphur dioxide emissions:
closure of Nickel Plant and implementation of the Sulphur Programme 2.0 on the Norilsk site;
construction of a new shipment facility for the concentrate, and shutdown of the outdated smelter shop in Nickel on the Kola site at the end of 2020.
Electrowinning technology project at Kola MMC
As part of the comprehensive upgrade of Kola MMC nickel refinery, the Group completed the transition from electrolytic nickel refining to electrowinning in Q1 2020. The transition to the new nickel production technology was a real breakthrough in the industry and enabled us to abandon the smelting of nickel anodes replaced by nickel powder that is produced in tube furnaces and used as a feedstock to manufacture saleable metal. This helped decrease net operating costs and metal losses in production, improve product quality and reduce air emissions of sulphur dioxide and nickel-containing dust.
MMC Norilsk Nickel's Production and Technical Development Strategy aims to develop its resource base through large-scale reconstruction and upgrade of production facilities, stripping of new deposits within the existing license blocks of operating mines, comprehensive development of deposits for mining all types of ores, and maximum utilisation and expansion of production capacity at existing mines.
The Company regularly upgrades mine hoisting units, introduces monitoring systems for mine ventilation networks and ore quality control, while all its mines have modern seismic monitoring and alarm systems in place, as well as a transport and personnel positioning system at underground facilities.
According to a feasibility study for the construction of the new Norilsk Concentrator completed in 2020, the option of building a new Norilsk Concentrator in 2025—2026 offered better economic benefits than the upgrade of the existing facilities.
In addition, the projects to increase ore production required a feasibility study and selection of the best option for further development of the concentration facilities. In 2023, Stage 3 of the Talnakh Concentrator upgrade project will be implemented, with its output to be increased to 18.0 mtpa and ramp-up completed in Q1 2024.
Continuous converting facilities are to be launched at the Copper Plant in 2025. The continuous converting technology will solve the main environmental problems of copper production by transferring the sulphur content of the feedstock into a continuous stream of highly concentrated gases ready for disposal. The sources of sulphur-rich emissions will be eliminated almost entirely
Exploration and field development
To replace its resource base, Nornickel conducts exploration and geophysical research of fields in the areas of its current operations. The Company sees a significant potential for the development of new reserves and plans to continue geological exploration at its production sites.
The Company avoids exploration at protected natural areas and world heritage sites, and does not impact the traditional industries, cultural heritage, interests and traditional lifestyles of indigenous peoples when implementing such activities.
The Group's exploration activities are subject to various regulations of the Russian Federation covering environmental protection, occupational health, industrial and fire safety. Nornickel assesses its environmental protection obligations based on the requirements of applicable laws in various jurisdictions, terms of license agreements and internal engineering estimates as interpreted by the Company's management.
In order to assess, monitor and predict the environmental situation during exploration, development and operation of the fields to make competent management decisions aimed at maintaining favourable habitats and ensuring environmental safety of traditional trades, the Company conducts environmental monitoring.
In addition to environmental monitoring, the exploration is accompanied by a set of environmental protection measures to secure the subsoil, topsoil, vegetation and water bodies. Upon completion of reserve exploration, disturbed land is subject to rehabilitation including liquidation of drilling sites, neutralisation of soil contaminated with fuel and lubricants, as well as land levelling. The land plots are brought to a condition suitable for further use according to their intended purpose.
Exploration areas of Nornickel Group
| Field | Location | Types of minerals |
| --- | --- | --- |
| Maslovskoye | Norilsk Industrial District | Platinum-copper-nickel sulphide ores |
| Bystrinsko-Shirinskoye | Zabaykalsky District | Gold |
| Talnakh Ore Cluster | Norilsk Industrial District | Rich, cupriferous, disseminated ore |
| Eastern and Western clusters of the Oktyabrskoye Field | Norilsk Industrial District | Rich ores |
Environmental impact of exploration activities
Activity
Source of impact
Type of impact
Object of impact
Environmental activities
1. Preparatory works:

drilling site layout
equipment transportation and storage
construction of storage facilities for chemicals, fuel and lubricants

Road transport
Exhaust gases of motor vehicles, construction and road machinery
Excavated soil
Materials for site construction and preparation of drilling mud and cement slurries

Physical disturbance of the fertile soil layer, natural landscapes, thermal abuse, degradation of topsoil layers
Biotic disturbance, changes in the flora and fauna habitats

Fertile soil layer on drilling equipment sites, routes of linear facilities
Flora and fauna, atmospheric air, soil, ground, surface water, landscape

Compliance with land allotment standards
Land rehabilitation
Construction of trays and platforms at machinery parking lots
Soil protection measures
Fire safety measures

2. Well drilling and surveying

Mud mixing unit
Wellhead
Drilling waste circulating system
Chemicals used for drilling and plugging
Waste products (mud spills, slime)
Domestic wastewater
Solid domestic waste
Contaminated snow and storm runoffs
Machinery-generated noise
Crossflows inside the annulus and damaged casing string

Biotic disturbance and changes in habitats of certain plant and animal species

Flora and fauna, soils, subsoil, surface and underground water, air
Animal and human habitats

Compliance with the requirements for the completeness of the study and use of subsoil.
Planning protective measures based on the results of hydrological, geotechnical and environmental monitoring
Well plugging

3. Well abandonment and mothballing

Leaks in casing, casing pipes, wellhead equipment, mineralised water

Biotic disturbance and changes in the habitats of certain plant and animal species

Flora and fauna, soils, surface and underground water, air, animal and human habitats

Plug and abandonment operations
Rehabilitation
Digital technology
The development of digital technology is a key driver of business competitiveness and resilience poised to streamline its operations and boost labour efficiency.
Nornickel is a leader in digital technology industrial rollout in Russia. The Company takes an active part in setting up the national legislative and regulatory framework for digitalisation. Since 2018, Vladimir Potanin, President of MMC Norilsk Nickel, has chaired the working group of the Russian Union of Industrialists and Entrepreneurs coordinating legislative and regulatory efforts in the realm of digital economy.
The key elements of Nornickel's digital transformation:
digitalisation of operating processes (Technological Breakthrough)
business processes automation and development of high-performance IT infrastructure
development of business solutions based on distributed ledgers (blockchain technology)
other projects in the internet of things (IoT), big data storage and processing, etc.
7.2
RUB bn
(+7.2% year-on-year)
The Company's digital projects financing in 2020
In 2020, Norilsk Nickel Group completed most of its basic automation activities and launched IT programme 2.0. The second stage of the information technology development programme aims to enhance the efficiency of business processes by 2025 through focusing on projects with substantial economic benefits, and to pursue further digital transformation of the Company. The core and support functions leverage advanced solutions related to artificial intelligence, robotisation, the internet of things, and unmanned equipment operation. Our approach to document management is changing: we began rolling out the electronic workflow system in 2020, and a large-scale project to introduce a single integrated document control system was launched.
Operations management digitalisation
Technological Breakthrough, a comprehensive programme to improve Nornickel's operational efficiency, began in 2015. The programme was developed to step up the processes, from mining ore to making metals, and to shift from basic automation to digital production. These efforts will boost the productivity and efficiency of the Group companies.
Since 2015, the programme has already helped the Company roll out 31 new information systems with over 2,400 users. It has also brought other tangible results:
all underground mines were equipped with positioning and communication systems;
a robust system was created to enable transmission of large amounts of information from the surface to the underground mine and back;
all equipment passports were collected and digitised, as well as technological sheets for the core critical equipment;
100% of ore bodies and 100% of local mining projects were digitised;
a simulation model capable of modelling a mine's annual plan in less than 10 minutes was created;
80% of all production processes are controlled online from operational control centres located at the Polar Division and Kola MMC;
real-time commercial accounting of utilities consumption is carried out in real time;
the Metal Balance system was launched for fully accurate and reliable estimates of material balances of the mining, concentrator and metallurgic operations, and also of consolidated data on the movements and balances of metal-bearing products and their grades across the production chain, which supports prompt and reasoned decision making;
a single process data storage was launched for processing of over 100,000 parameters across the Company facilities.
As recognition for practical application of new principles of production and technology, which enabled greater productivity and efficiency, the Technological Breakthrough programme received the Technology Leader 2020 award. The competition, held annually during the Technoforum exhibition, is designed to identify the most complex and exciting projects and best technologies while also bringing together and solidifying the community of manufacturers and users of processing machinery and technology.
Digital technology is also a key driver of labour safety. The Company has already started introducing automated safety systems for production processes. One of these projects is based on the Control, Management and Security Automated System (CMS AS), a risk management model that identifies hazards and eliminates their root causes. It is implemented in conjunction with the launch of communication and positioning systems for employees at mines, remote control of stationary equipment and dispatching. In the long term, Nornickel plans to put machines in charge of major hazardous and detrimental to health production operations.
6.5
RUB bn
The planned investment in Technological Breakthrough 2.0 through 2024
In 2020, Nornickel launched the second phase of the programme, Technological Breakthrough 2.0, with 10 sub-programmes in it. Each sub-programme already has its business milestones, and there is also a roadmap of 42 IT initiatives and IT projects inspired by ideas of Industry 4.0, a large-scale industrial rollout of cyberphysical systems.
Technological Breakthrough 2.0 projects provide for implementation of remote equipment control systems, big data analysis, AI-assisted decision making and unmanned operation technologies. Thus, in 2020, the first unmanned underground dump truck was used at the Skalisty mine. The Company plans to introduce robotisation systems, digital twins, automated pre-shift medical check-ups and smart personal protective equipment. The digital transformation will result in highly efficient and adaptive digital production technologies and improved business processes.
Our Company is developing and setting new standards switching to digital transactions. The tokens issued at the Atomyze platform will enable the Global Palladium Fund to sell Nornickel's products efficiently and transparently to a broad community of customers seeking digital solutions. We are confident that it will enable the mining industry to guarantee responsible sourcing.
Tokenisation
In December 2020, Nornickel's Global Palladium Fund issued its first tokens to digitise some contracts with two major industrial partners. It was the first milestone in transition to digital trading instruments aimed at boosting operational efficiency and transparency throughout the supply chain.
A token is a digitalised supply contract using blockchain technology with an indication of key contract attributes. Blockchain technology used in such contracts serves to prevent any distortion of information as the goods move along the supply chain and ensures transparency for stakeholders. The tokens are secured by metals reserves subject to regular audits. At the first stage, Nornickel offers tokens secured by palladium, cobalt and copper. There are future plans to tokenise other metal-bearing products.
The transactions will take place at Atomyze, a digital platform built in cooperation with IBM and based on a modified Hyperledger Fabric blockchain technology. The pilot Atomyze platform was launched in Zug, Switzerland's major blockchain innovation hub, in February 2020. The platform's geographical footprint is to be expanded to target new markets and spread the best practices of tokenisation.
The Bank of Russia has given the green light to Nornickel's pilot digital rights issue and trading service at the project development stage. The implementation of such a project on the Atomyze platform has become possible in Russia since 2021, when Federal Law No. 259-FZ On Digital Financial Assets and Digital Currency and on Amending Certain Legislative Acts of the Russian Federation dated 31 July 2020 entered into force. The project is currently being detailed. The Company had made a significant contribution to the development of this regulatory framework within RSPP's working group for coordination of legislative and regulatory efforts in the realm of digital economy
Tokenisation of contracts is part of the Company's ambitious strategy of using advanced digital technology to create a customer-oriented supply chain.
In January 2021, Nornickel joined the Responsible Sourcing Blockchain Network (RSBN)
To develop this strategy, in early 2021, the Company joined the Responsible Sourcing Blockchain Network (RSBN). an industry collaboration among members across the minerals supply chain . With Nornickel joining the RSBN, a series of its supply chains will be audited annually against key responsible sourcing requirements by RCS Global. The audits will cover each and every stage of Nornickel's vertically integrated operations. Once audited against responsible sourcing requirements, each supply chain will be brought on to the RSBN and an immutable audit data trail will be captured on the platform, proving responsible and ethical nickel and cobalt production.
Norilsk Nickel is an important addition to the Responsible Sourcing Blockchain Network. We look forward to their contributions to help advance the assurance for responsible sourcing and the Group's sustainability goals that have a direct impact on successful and accountable development for entire industries.
Digital Lab
The Digital Lab is an R&D division of Nornickel which looks into the applicability of new technologies and tests them in production processes.
During the three years since the lab's launch, our production units collected over 200 ideas, while the economic effect of its activities amounted to RUB 650 mln.
One of the key focus areas of the Digital Lab is the digital twin technology used to create:
• a digital advisor at Kola MMC Concentrator that helped increase the valuable component recovery by 0.73% compared to the base period;
a system to optimise the intrashop logistics of the converter section using digital tools for day-to-day utilisation planning in Copper Plant's smelting shop;
Digital Core is a software package that uses computer vision components in conjunction with neural network algorithms to identify and analyse ore content in the core based on a photograph and accurately measure the percentage of ore mineralisation.
At Minex Russia 2020, the Digital Lab initiatives won the Mine Digital award for innovative solutions and technologies for the digital transformation of mining enterprises. The winner was the intellectual system of automated process control at Kola MMC Concentrator, while the Digital Core project took the third place.
Also, in 2020 at Severny mine, the Digital Lab tested its in-house development — a prototype of an autonomous unmanned aerial vehicle designed to inspect mine workings. Thanks to a built-in navigation system, the autonomous drone prototype is able to move without connection to GPS/GLONASS, while filming the surrounding area and building a horizontal section of the area. The technology makes it possible to survey workings that are out of bounds for personnel and equipment.
The Digital Lab actively supports environmental initiatives, which account for
30
%
of the portfolio in 2021.
The lab's key projects aimed at mitigating the negative impact include:
The digital tailing dump: a comprehensive solution to ensure the efficient and safe operation of hydraulic structures. The technology includes InSar mapping, drone filming of the dam, and pond bottom bathymetry as the devices digitalise the bottom surface and transmit the data to the operator's computer via Wi-Fi;
Monitoring SO2 emissions in Monchegorsk: a hardware and software system for monitoring air pollution and taking preventive measures;
Innovative oil filter designed to reduce the use of fuel and lubricants by rail transport.
Design of industrial exoskeletons
Together with the Southwest State University (SWSU), the Company is developing industrial exoskeletons to reduce the physical load on people involved in metallurgical operations. In 2020, the project saw us complete design and development and deliver 20 test samples. Nornickel Corporate University created an upskilling programme named Operation of Industrial Exoskeletons. We also assessed the applicability potential and developed testing scenarios at our production units. The Digital Lab experts help draft testing standards and regulations for the development, production, and pilot operation of exoskeletons as part of Rosstandart's Technical Committee on Personal Protective Equipment (TC 320).
In 2020, MMC Norilsk Nickel and Gazprom Neft signed an agreement to further cooperate in creating and implementing industrial exoskeletons and related digital products for business.
Automation of key business processes
Automation covers such areas as corporate reporting, internal audit, B2B document flow, documentation control, health and safety, HR management, cash management and others.
As of today:
the Company has implemented a unified SAP ERP-powered governance system which ensures the interaction of more than 17,000 users within the Group;
its corporate document automatic management and control system has 23,000 users who register an average of 4,000 documents and over 6,000 requests daily;
about 4,500 professional users work in the automated HR management system fully rolled out in 2020, and more than 22,000 Nornickel employees use self-service tools. The project runs at 53 branches and legal entities in 12 cities of operation. At the SAP Quality Awards 2020 competition, the project won gold as the most ambitious business transformation initiative;
more than 40,000 employees from 36 Group entities are connected to the virtual assistant calledNika*
We place a special emphasis on further integrating SAP ERP into resource management business processes. In 2020, in line with the relevant roadmap, we successfully connected a whole group of support companies to the unified management framework, including Polar Construction Company, Nornickel – Shared Service Centre, Norilsk Avia, Norilsk Airport, Nortrans-Norilsk, Norilsk Combine, and the Company's transport divisions. In 2021-2022, we plan to complete the rollout of the ERP management system across Nornickel's foreign distribution network and a number of the divisions' support units.
In parallel with expanding its footprint, the Company works to continuously improve and boost efficiency and gain additional business effects from the management framework already in place. As part of the SAP 2.0 development programme, business units implement commercial (self-sustaining) initiatives for advanced automation with digitalisation elements, such as Integrated Planning, Digital Treasury, and Tax Monitoring. Nornickel invests a lot of effort in developing digital assistants, mobile solutions and analytical tools. Following a scrupulous internal selection to determine the scale of potential business effect, we picked 14 out of over 50 ideas, which are now awaiting pilot testing. The Company plans to continue implementing SAP 2.0 advanced business automation projects between 2021 and 2025.
Our holistic approach to the transformation and informatisation of business processes has been recognised internationally. The Company won gold in the international SAP Quality Award 2019 in EMEA (Europe, Middle East and Africa) in the Business Transformation category. Established over 15 years, this award is granted by an independent international jury for the high quality and scale of business transformation powered by the SAP platform.
Creating a highly efficient IT infrastructure
In 2020, we completed a large-scale upgrade of our IT infrastructure. As part of the exercise, we modernised four data centres at Polar Division and Kola MMC, and built an in-house modular data centre, one of a kind in Russia's metal and mining industry. This helped us create a new core to further expand our capabilities across the entire range of IT services, from production digitalisation to new ERP features, in line with our business needs.
During the pandemic, the existing IT infrastructure enabled us to migrate 14,000 employees to remote work within a very short time and in compliance with all information security requirements.
The next stage in this area of digital transformation is to improve the established infrastructure and upgrade the IT systems deployed in the regions and directly at the production sites to implement advanced automation and communication projects.
Big Data
In 2020, the data analysis team of Nornickel's Shared Service Centre developed and tested several solutions to streamline concentration processes at Talnakh Concentrator based on the machine learning technology. The algorithms provide real-time recommendations for ore grinding and flotation to increase the metal recovery in concentrate. In the next few years, we plan to roll out the developed approaches at other concentrators.
In 2020, Nornickel commenced work on a corporate data lake based on the big data technology. The technological platform is capable of storing and efficiently processing extra-large arrays (millions of gigabytes and more) of both structured and unstructured data. In its turn, this allows for advanced business analysis powered by artificial intelligence and computer vision. Kola MMC has been approved for the pilot deployment of a prototype data lake platform.
Smart City
Nornickel is actively involved in social projects. For instance, in 2019, the Company initiated a three-stage Smart City project designated as a new business line and planned to be completed in 2025. This project is set to drive the digital transformation of cities and make the life of their residents more comfortable thanks to innovative technologies.
Under the first phase completed in 2020, Nornickel's subsidiary Edinstvo launched the City Online platform in five cities – Norilsk, Dudinka, Monchegorsk, Murmansk, and Krasnoyarsk. The digital solution is designed to improve the quality of life and management efficiency in the northern cities and create an additional impetus to business growth.
Supported by city administrations, the platform has received positive feedback from users. It is highly rated by focus groups (more than 8 out of 10), with the first NPS at 7* and CSI at 78%. As at 15 December, platform attracted 68,000 unique users, with the number expected to reach 75,000 at the end of 2020.
The platform served as a launchpad for 14 products, which is above the target, but the service mix was adjusted based on the market feedback to prioritise the launch of traffic-generating services and postponing the launch of some commercial services to 2021.
In 2020, to prepare for the future platform scaling, we established close ties with the Ministry for the Development of the Russian Far East and Arctic, created a working group involving the administrations of 12 cities and conducted the diagnostics of municipal needs. The project proved to be appealing for most of them, and the ministry supported the selected approach to scaling and reviewed the potential of co-financing the rollout in small and medium-sized cities.
Today about 70,000 people use the platform, which offers telemedicine and online education services, as well as news and event digests. Going forward, it will support SMEs, citywide online voting, housing and utility payments, monitoring and control of public transport, additional education, and professional development. The platform has both website and mobile application versions.
Development of employee digital competencies
In parallel with the transformation of production and management functions, Nornickel is creating a new digital corporate culture. It is important for each employee to be able to quickly adapt to the changes, effectively use emerging technologies, and feel comfortable in the digital environment.
In 2020, the Company launched a large-scale Digital Nornickel educational programme to immerse employees in the digitalisation processes and develop relevant skills and competencies. Online learning courses developed by the Company's specialists and external experts ensure immersion in Industry 4.0 and its components (big data, Internet of Things, artificial intelligence, etc.), familiarise all employees with the Company's ongoing digital projects, and teach information security. We plan to expand the range of courses to include various levels from basic to advanced and expert.
In 2020, the Company also launched the Nornickel Academy educational platform, a new distance training tool for the Company's employees. The platform hosts over 60 courses available to more than 60,000 full-time employees and boasts 7,800 active users. The portal is also available in a mobile version.
To improve employees' digital literacy, we also conduct regular themed newsletters and staged workshops at the Moscow's Skolkovo School of Management.
The Master's programme in blockchain technologies and tools supported by Nornickel and IBM continues to run at the Moscow Institute of Physics and Technology. The reporting year saw students enrol in a new big data course.