06
Environmental responsibility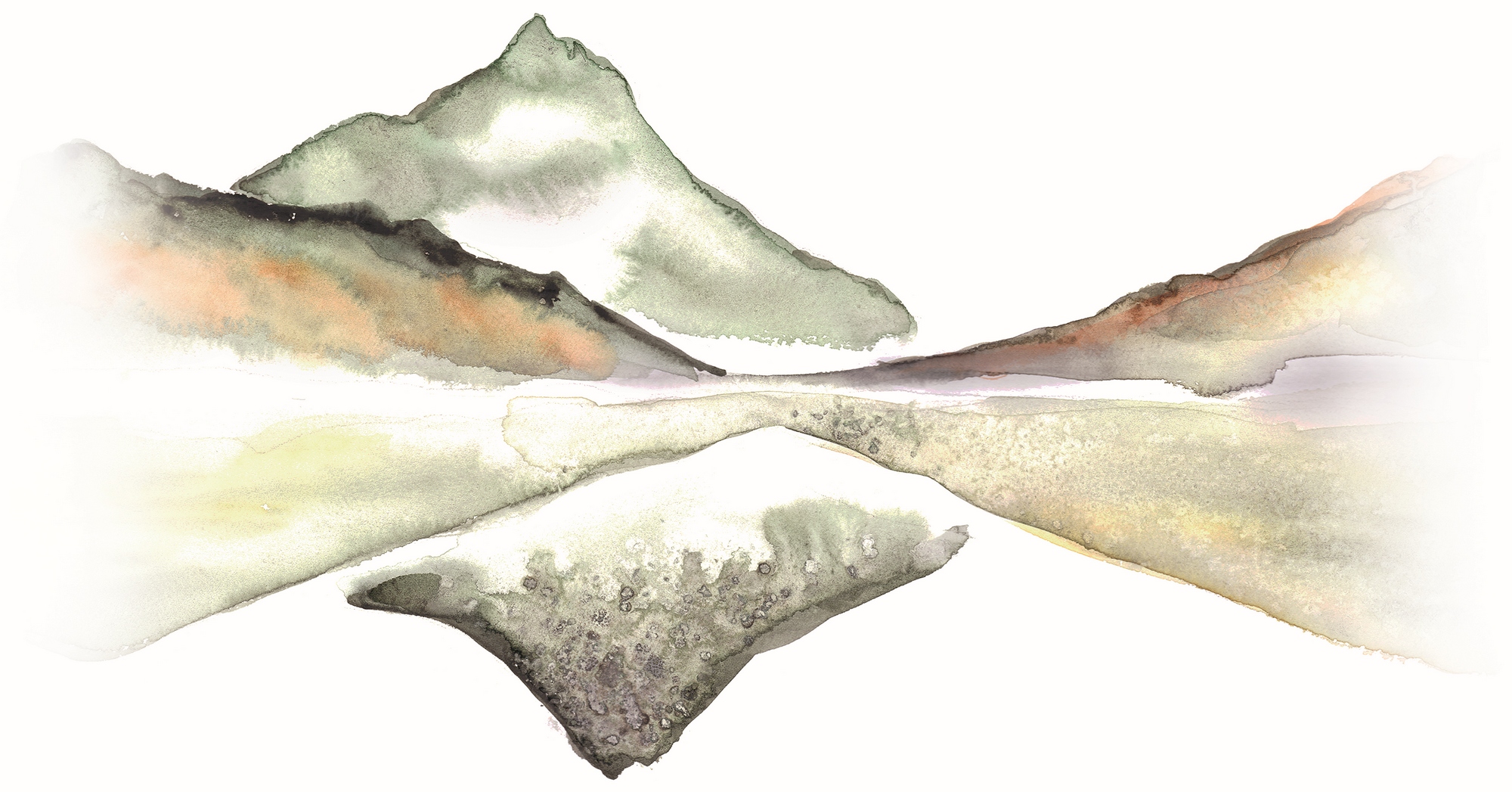 Key figures
Greenhouse gas emissions (Scope 1+2) decreased by 2.5% by 2019 and amounted to 9.7 mln t of CO2-eq.

In 2020, the closure of the smelting shop in Nikel resulted in a 71% reduction in sulphur dioxide emissions in Nickel town and the city of Zapolyarny. By 2021, Kola MMC emissions are expected to drop by 85% vs 2015.
Key events and facts
Currently in the 1st quartile of the GHG emissions intensity curve among global metals and mining companies, Nornickel intends to sustain these positions going forward.
UN Global Compact Principles
Principle 7: Businesses should support a precautionary approach to environmental challenges.
Principle 8: Businesses should undertake initiatives to promote greater environmental responsibility.
Principle 9: Businesses should encourage the development and diffusion of environmentally friendly technologies.
Key areas of the Holistic Environmental Strategy*
Environmental management
Nornickel considers environmental protection an integral part of all production processes. We comply with the applicable laws and international agreements and are committed to reducing emissions, on a phased basis, and the sustainable use of natural resources.
In 2020, Nornickel developed a new Holistic Environmental Strategy. It pinpoints six key areas of environmental protection and sets the targets Company intends to deliver by 2030. The detailed elaboration and approval of the Holistic Environmental Strategy by the Board of Directors is expected in 2021.
Nornickel's strategic goals in environmental management:
maintain absolute GHG emissions (Scope 1 and 2) from operations at no more than 10 mt of CO2 -eq.;
keep the volume of GHG emissions (Scope 1 and 2) per t of Ni-eq. in the bottom quartile of global metals and mining industry GHG intensity curve;
improve air quality (reduce SO2 emissions) in the areas of operation (Norilsk Industrial District and Kola Peninsula);
maintain recycled water ratio and reduce pollution;
continue providing clean water to local communities;
maintain the safe operation of tailing dumps and minimise the environmental impact of mineral and non-mineral waste;
clean-up unused facilities;
oversee preparation of initiatives and compliance with environmental laws;
restore the ecosystem and update plant and mine closure plans;
implement the biodiversity improvement programme.
Key metrics of the Holistic Environmental Strategy. Peer benchmarking
Focus area
Peer benchmarking*
Climate change
Absolute emissions, (Scope 1 and 2), mt of CO22 -eq.
-38%
Share of power from renewable sources* , %
1,0х
Air
NOx emissions, kt
-80%
Solid / dust emissions, t
-65%
Water
Total water withdrawal, mcm
-51%
Total wastewater discharge, mcm
-14%
Percentage of the water reused and recycled, %
1,5x
Tailing dumps and waste
Share of recycled and reused non-mineral waste, %
1,4х
Land
Total disturbed area, thousand ha
-90%
Biodiversity
Experience:

Support for several nature reserves (Taimyrsky Putoransky, Pasvik Nature Reserves, Lapland Biosphere Reserve, etc.)
Preservation of rare and endangered species, support for the reproduction of aquatic bioresources
Environment protection management
Environmental management responsibilities are distributed among different governance bodies in line with their competencies. To improve efficiency of sustainable development and environmental protection management, in the reporting year the responsible bodies were reorganised and their functions clarified, particularly y in terms of environmental risk monitoring and internal environmental control* .
Key environmental policies are subject to approval by the Board of Directors. Trainings on policies and regulations are held in line with annual (quarterly) training plans of respective units. In addition, environmental reports are issued on a quarterly and annual basis. 102-26
Key environmental management regulations:
Russian environmental laws;
Nornickel's Environmental Policy;;
Environmental Impact Assessment Policy;
Biodiversity Policy;
Renewable Energy Sources Policy;
Established maximum permissible environmental impact and its limits;
Plans for reducing pollutant emissions;
Plans for reducing pollutant discharges;
Comprehensive environmental programme.
Body
Responsibilities
Board of Directors

approves environmental policies.

Independent Environmental Task Team of the Board of Directors

approves environmental policies.

First Vice President, Head of Corporate Security*

oversees preparation of initiatives and compliance with environmental laws;
assesses the environmental management system;
submits reports to the Board of Directors.

Environmental Department*

develops a policy to minimise the environmental impact and restore ecosystems in the regions of Nornickel's operations;
manages environmental risks effectively;
ensures compliance of the Company's operations with the applicable environmental laws, environmental policy and ISO 14001:2015;
reviews the Company's development projects from the environmental perspective.

Environmental Monitoring Centre

conducts environmental safety audits directly at the Company's production facilities and corporate units, including audits of technical and design documentation, audits of compliance with the requirements and instructions of government bodies, and audits of compliance with the Company's internal requirements and the required environmental safety measures;
develops and implements an automated environmental safety monitoring system;
controls completeness of environmental emergency response plans, the sufficiency of funds and other resources to respond to emergencies and eliminate their consequences.

Inspection for Monitoring Technical, Production and Environmental Risks

inspects the accuracy of ecological and technical production risks assessment to the extent dealing with the probability and impact levels pursuant to the applicable corporate procedures.

Production units

implement environmental initiatives and prepare federal statistical and corporate reports.
Precautionary approach
In accordance with its Investment Project Risk Management Regulations, Nornickel analyses risks and assesses impacts and potential consequences using qualified expert review during both project initiation and implementation. In the event material risks are identified, mitigation initiatives are developed, and a decision may be taken to abandon the project. During a state expert review, FEED documents for all the ongoing projects undergo mandatory assessment for compliance with the applicable law.
When planning our operations, we ensure compliance with the applicable Russian environmental laws and regulations. 102-11
Environmental Management System
Since 2005, the Company has been successfully running an environmental management system in the areas of production, project management, storage, supplies, and sales. The system operates as part of the Corporate Integrated Quality and Environmental Management System (CIMS), which enables the Group to harmonise environmental and quality management with other efforts thus improving environmental safety and the Company's overall performance. The Company issues a report on the environmental management system every year.
The system delivers a number of positive effects for the Company:
securing priority funding for environmental initiatives;
raising environmental awareness among employees;
improving the Company's public image;
making the Company more competitive in the domestic and international markets;
demonstrating compliance with global environmental standards to customers and other stakeholders, and winning the trust of customers who require their suppliers to have such a system in place;
unlocking additional opportunities for recognition in the international context and in global markets.
The Group's core companies are certificated under ISO 14001:2015 Environmental Management Systems, a widely recognised international standard:
MMC Norilsk Nickel
Kola MMC
Norilsk Nickel Harjavalta
Annual internal and external audits confirm compliance of the Company's environmental management system with the requirements of the international standard.
In December 2020, due to the COVID-19 lockdown restrictions, the auditors of Bureau Veritas Certification (BVC), an international certification body, remotely conducted a desk audit of MMC Norilsk Nickel (as part of the re-certification exercise), which confirmed the Company's compliance with ISO 14001:2015 and ISO 9001:2015 global standards. The on-site stage of the re-certification audit at the Company's Head Office, Polar Division, Polar Transport Division, and Murmansk Transport Division is scheduled for 2021.
In accordance with the international standards and the Company's by-laws, internal audits were conducted by professionals with specialised training. There were 105 audits in 2020:
19 internal audits at the Head Office;
20 internal audits at Polar Division's subsidiaries;
3 internal audits at Murmansk Transport Division;
38 internal audits and one corporate audit at Polar Transport Division;
25 internal audits at Kola MMC;
Environmental protection expenditures
In 2020, the Group's environmental protection expenditures stood at RUB 34.6 bn, down 12.3% year-on-year. The largest spending items are current environmental protection expenditures (RUB 21.8 bn) and capital investments to ensure environmental protection and sustainable use of natural resources (RUB 10.4 bn).
In 2020, the Company paid a total of RUB 9.3 mln in environmental fines.307-1
There was an important event after the reporting period: on 10 March 2021, the Company fully paid the fine of RUB 146.2 bn imposed by the court following a diesel fuel spill at NTEC's HPP-3 in May 2020.
Environmental costs and expenditures, RUB mln
| Expenditure item | 2017 | 2018 | 2019 | 2020 |
| --- | --- | --- | --- | --- |
| Current environmental protection expenditures | 20,907.06 | 19,161.00 | 21,579.19 | 21,812.90 |
| Capital investments to ensure environmental protection and sustainable use of natural resources | 4,981.95 | 12,607.28 | 17,006.12 | 10,380.65 |
| Charges for permissible and surplus emissions (effluents) and disposal of production and consumption waste | 626.79 | 695.18 | 886.90 | 2,420.83 |
| Charges paid by the Company to remedy damages arising from noncompliance with environmental laws (excluding environmental fines) | 244.31 | 1.53 | 0 | 8.49 |
| Environmental expenditures and costs | 26,760.11 | 32,464.99 | 39,472.21 | 34,622.91 |
Environmental impact indicators
| Item | UoM | 2016 | 2017 | 2018 | 2019 | 2020 |
| --- | --- | --- | --- | --- | --- | --- |
| Air emissions | t / RUB mln* | 3.53 | 3.44 | 2.64 | 2.22 | 1.75 |
| Water withdrawal | thousand m3/ RUB mln | 0.60 | 0.63 | 0.49 | 0.36 | 0.34 |
| Water consumption | thousand m3/RUB mln | 2.67 | 2.50 | 1.94 | 1.53 | 1.31 |
| Effluents | thousand m3/RUB mln | 0.26 | 0.28 | 0.23 | 0.16 | 0.18 |
| Pollutants in effluents | t / RUB mln | 0.35 | 0.40 | 0.32 | 0.24 | 0.22 |
| Waste generation | kt / RUB mln | 0.06 | 0.06 | 0.04 | 0.04 | 0.13 |
Elimination of damage caused by environmental industrial incidents in 2020: results*
In 2020, three environmental incidents occurred at the Company's industrial facilities:
29 May – 21 kt of diesel fuel spilled from the back-up fuel storage tank of HPP-3 in the Kayerkan District of Norilsk;
28 June – recycled industrial water pumped out into the tundra from the tailing dump's process pond at Talnakh Concentrator;
12 July – 38.5 t of aviation fuel leaked from a pipeline during fuel transfer from a river barge to a fuel storage facility near the settlement of Tukhard. 306-3
The Company immediately took all the measures to eliminate the damage caused by each incident.
Overview of the HPP-3 incident
HPP-3 belongs to Norilsk-Taimyr Energy Company (NTEC), a subsidiary of Nornickel. It mainly services the municipal properties located in the Norilsk Industrial District and partially the Company's facilities. The power plant operates on natural gas, with diesel fuel used as a backup fuel and stored in fuel storage tanks.
The failed tank No. 5 was commissioned in 1985. Following overhauls carried out in 2017–2018, the tank went through hydraulic tests in 2018, which resulted in an Industrial Safety Assessment (ISA) report permitting its operation. All recommendations regarding the first post-overhaul filling of fuel were implemented along with appropriate controls.
The incident occurred on 29 May 2020, when sudden subsidence of piles led to depressurisation of the back-up fuel storage facility at HPP-3, causing diesel fuel to spill. In a short span of time, 21.2 kt of diesel fuel went beyond the bunding, flowing into a designated pit, onto adjacent grounds, and into the Bezymyanny Stream. Through the Bezymyanny Stream via the Daldykan River, the fuel then reached the Ambarnaya River, where containment protective booms were quickly constructed. This helped prevent the fuel spill into Lake Pyasino. Occurring far away from the city, the incident did not affect day-to-day activities in Norilsk.
Rostekhnadzor conducted a technical investigation of the incident and published the findings on its website on 16 November 2020* .
ERM, a world-class environmental advisory company, was engaged to carry out an independent assessment of the causes of the HPP-3 accident. Following the investigation, ERM experts concluded that the incident was caused by a combination of factors that led to the sinking of several piles in the base of fuel storage tank No. 5:
violations during construction (completed in 1985): several piles were found to be shorter than the design length and were not installed into the bedrock under the fuel storage tank;
permafrost thawing as a result of climate change.
Clean-up results
Nornickel immediately responded to the fuel spill with a series of clean-up actions. An emergency response task force was set up in Norilsk and included representatives of local and regional authorities, Nornickel's senior management, law enforcement and other government agencies. The clean-up was conducted in and around HPP-3, in the adjacent areas and waterways.
29 May
28 June
12 July
Causes of incident

Design/construction defects
Permafrost thawing as a result of climate change

Incompetence of concentrator management

Line management negligence

Clean-up efforts
Main clean-up stages are now completed and rehabilitation is in progress

Clean-up operations were launched immediately
Over 90% of spilled fuel was collected, with contaminated soil removed
The spill was fully localised. Contamination of Lake Pyasino was prevented
Technical investigations were carried out by government authorities and ERM

The damage caused by the incident was fully eliminated

Water tests detected no excess of permissible concentration limits for pollutants

Response actions and rehabilitation plan were implemented in full

The environment was rehabilitated
Water and soil tests detected no excess of permissible concentration limits for pollutants
Main stages of the clean-up and environmental reclamation programme
2020
2020-2023
Stage 1 and 2: Clean-up (29 May – June)
Stage 3: Residues collection, transportation, and disposal (June– October)
Stage 4: Rehabilitation/disposal (ongoing)

Over 90% of spilled fuel was collected, with contaminated soil removed (in July)
The contaminated soil was placed into sealed-off hangars to avoid further risk to the environment
The water and fuel mixture collected from the Ambarnaya River and near HPP-3 was placed into temporary tanks
More than 700 professionals and 300 units of equipment were involved in the fuel spill clean-up operation

As at the end of September, 35,000 m3 of water and fuel mixture was collected
Fuel remaining in the soil and in the water was collected
River shores were treated with sorbents and washed
The collected water and fuel mixture was delivered to an industrial site near Nadezhda Metallurgical Plant for further separation
Fuel and water separation was completed

2020–2021

Development of a monitoring programme (to monitor water bodies and soils) and rehabilitation plan for the contaminated land and river banks

2021–2022

Reproduction of aquatic bioresources

2020–2023

Disposal of separated water, contaminated sorbents, and collected contaminated soil

The Company estimates the total clean-up costs at about RUB 12 bn*
On 10 March 2021, the Company fully paid the fine imposed by court over the diesel fuel spill at NTEC's HPP-3 in the amount of RUB 146.2 bn. Of this amount, RUB 145.5 mln was paid to Russia's federal budget and RUB 685 mln went into the budget of Norilsk.
Improving environmental safety of Polar Division's facilities
Following investigation of the accident root causes, we launched a series of initiatives intended to improve industrial safety.
In June 2020, we commenced a comprehensive reassessment of risks related to the Company's hazardous production facilities:
dismantling of fuel storage tanks No. 4 and 5 at HPP-3 and similar tanks at HPP-2;
upgrades of fuel storage tanks No. 2 and 3 at HPP-3: anticorrosion treatment, upgrade of the bunding perimeter, installation of new gas detectors;
detailed action plan to improve industrial safety developed and presented to Rostechnadzor;
ad-hoc audit of all (600+) buildings and facilities launched.
In addition, we announced additional RUB 100 bn investments over 2020–2024 to upgrade and improve industrial safety at energy infrastructure on the Taimyr Peninsula. The investments will target a broad range of projects to replace equipment at thermal and hydro power plants, upgrade power grid and gas pipeline systems, and modernise fuel storage tanks.
In 2020, the Company's total costs associated with unscheduled inspections and repairs of production facilities in connection with the HPP-3 incident stood at RUB 351 mln.
To enable early detection of any possible deformations of industrial buildings and structures as a result of permafrost thawing, the Company decided to roll out a space monitoring system under an agreement signed with Sovzond, Russia's leading company in the area. Our plans also include confirmative geological drilling to evaluate the supporting pile deformation and soil temperature, and to confirm the thermometric data obtained while monitoring the foundations in real time. The Company plans to install strain gauges and temperature sensors to monitor the condition of the bases of buildings and structures in real time, and to upgrade Polar Division's Diagnostics Centre and permafrost laboratory.
We are currently inspecting our industrial facilities, which encompasses the following:
updating the register of industrial facilities and scheduling their ad-hoc audits;
comprehensive audit/diagnostics of facilities using our own resources and the assistance of our contractors;
development of facility upgrade and repair programmes;
building a scoring model to assess production process risks given climate change, technical condition of facilities and their environmental impact.
In 2020—2022, we will also be working to improve our emergency response mechanisms while at the same time retrofitting the Rescue Service of Polar Division .
For more information on the causes of environmental incidents, clean-up progress, and outcome of ongoing work, please refer to the White Paper on NTEC's HPP-3 incident here https://www.nornickel.com/ investors/reports-and-results/
COMPREHENSIVE PHYSICAL RISK MITIGATION PROGRAMME
Reassessment of risks inherent in hazardous facilities
Large-scale upgrades of energy infrastructure
Rollout of a system to monitor permafrost thawing
Great Norilsk Expedition
In July 2020, the Siberian Branch of the Russian Academy of Sciences launched the Great Norilsk Expedition, a project initiated by Nornickel. The aim of the expedition was to conduct a comprehensive study of the environment in the Norilsk Industrial District and develop recommendations that will form the basis for new approaches of doing business in the Arctic in order to minimise the environmental impact and eliminate the damage caused by the HPP-3 incident. The expedition was comprised of scientists representing 14 research institutes. They did fieldwork in July to September 2020, followed by two-month laboratory studies of samples and data analysis.
The goals of the Great Norilsk Expedition were not just to investigate the causes and consequences of the incident at HPP-3 in Norilsk but to commence a large-scale comprehensive study of Taimyr's ecosystems and climate change that took place over the recent decades. The Company will carefully study the report presented by the Russian Academy of Sciences and will continue collaboration with the academia to introduce new approaches to doing business in the Arctic amid tougher environmental requirements and stronger public demand for cleaner industries. It is perfectly possible that one of the results of the expedition will be the development of new regulations, including nation-wide statutory documents, which will define the framework for operating in the Arctic.
During the field stage of the expedition, the researchers collected around 2,000 samples of water, soils, bottom sediments and living organisms in the Norilsk Industrial District and on the Taimyr Peninsula, and carried out measurement of permafrost soils. The research then moved to the laboratories of academic institutes in Novosibirsk, Tomsk, Barnaul, Yakutsk, Krasnoyarsk, and Norilsk.
The researchers were expected to:
obtain an accurate contour of the oil spill following the incident;
identify or disprove the occurrence of petroleum products in living organisms and non-living objects;
trace back the history of anthropogenic pollutions on the Taimyr Peninsula;
track changes in biocoenosis and in permafrost conditions.
Field and laboratory research formed the basis of a report describing the current state of the area in question.
Key conclusions of the expedition
Following the results of the expedition, the scientists ruled out the possibility that the petroleum products spilled as a result of the incident at HPP-3 might have reached the Arctic Ocean and even the central and northern parts of Lake Pyasino. The investigations also proved that the spill had no negative impact on the ecosystems of Lake Pyasino and the Pyasina River.
The current state of land ecosystems near Norilsk up until the Ambarnaya River delta was deemed unsatisfactory in terms of pollution levels and their transformation. At the same time, as the researchers moved away from the fuel spill site, the ecosystem demonstrated a consistently better state: from satisfactory (from the Ambarnaya River to the sources of the Pyasina River) to excellent (from the mouth of the Tareya River to the Kara Sea).
An analysis of soils at the site of the back-up diesel fuel storage at HPP-3 and beyond shows that confirmed permafrost thawing in the base of fuel storage tank No. 5 and the subsidence of the pile foundation might have been caused by an underground talik originating in a lake located in the vicinity of the destroyed facility
The report also describes deterioration in the state of plants present in the area, with considerable damage caused to the floodplains of Daldykan and Ambarnaya rivers. However, mammals covered by the studies demonstrated no changes caused by the fuel spill.
Given the above, data collected and obtained during and as a result of the Great Norilsk Expedition calls into question the assumption that the HPP-3 incident is an environmental disaster. It is certain that the diesel fuel spill had a negative impact on the environment.
However, the researchers believe that the incident is not an environmental disaster for a number of reasons:
the spill was promptly localised in the Norilsk Industrial District (the Bezymyanny Stream, Daldykan and Ambarnaya rivers, and the southern border of Lake Pyasino);
over summer and autumn, the water and fuel mixture and the topsoil filled with diesel fuel were collected and removed;
ecosystems demonstrate a strong regenerative capacity whenever there is no stressful man-made impact;
some of the organisms present in the ecosystem use diesel fuel as a feed source and will therefore help speed up the restoration of the natural environment;
the incident did not cause a cascade effect whereby the extinction of one species in an ecosystem leads to the extinction of others;
further actions to remediate the disrupted area will ramp up the recovery of the ecosystem.
Climate change
The Company's approach to climate change
Nornickel recognises the need for an urgent global response to the threat of climate change across all areas of society and the economy, and the need to support the goals of the Paris Agreement to limit the increase in the global average temperature to 2°C and pursue efforts to limit the increase to 1.5°C.
The Company contributes to the global climate agenda by implementing its own long-term strategy that involves the modernisation of its production assets through the deployment of best available technologies and clean tech solutions, maintaining a low-carbon footprint among global diversified metals and mining players, improving energy efficiency and resilience to climate risks.
The Company's key climate change commitments
implement management processes to ensure climate change risks and opportunities are considered in business decision-making;
advance operational level adaptation and mitigation solutions, taking into consideration opportunities and challenges of the Taimyr Peninsula and the Murmansk Region;
engage with the administration of Norilsk on our shared climate change risks and opportunities and help municipalities in the Norilsk Industrial District to understand how they can mitigate the physical impact of climate change;
increase transparency and disclosure regarding Scope 1 and 2 GHG emissions on an annual basis;
support the transition to a low carbon economy by contributing to the sustainable production of commodities essential to the energy and mobility transition;
set emissions reduction targets at a corporate level;
engage with external parties to determine a preferred approach to reporting Scope 3 emissions.
Climate change risks and opportunities
Climate risks
Our risk management practices include measures to track climate changes and make efforts to limit their impact on the Company's targets indicators.
Soil thawing is the key climate change risk faced by the Company as it causes loss of bearing capacity, which may subsequently lead to the destruction of buildings and structures. Insufficient water resources also remain one of the urgent environmental issues.
Risk of soil thawing
Around 80% of the Company's production units are hazardous and belong to different hazard categories with 25% of such units located in the Norilsk Industrial District posing a potential threat to the environment. To manage the risks arising from the loss of bearing capacity of the soil, the Company:
regularly monitors the condition of foundations underneath buildings and structures built on permafrost;
performs geodetic monitoring of the movement of buildings;
monitors soil temperature in buildings' foundations;
monitors the compliance of its facilities with operational requirements for crawl spaces;
develops recommendations and corrective action plans to ensure safe operating conditions for buildings and structures.
In order to monitor and assess permafrost soils and related physical risks in line with high standards, Nornickel works to introduce a systematic monitoring of permafrost areas to see how they are affected by climatic fluctuations in the Norilsk Industrial District. To enable early detection of any possible deformations of industrial buildings and structures as a result of permafrost thaw, it was resolved to roll-out a space monitoring system under an agreement signed with Sovzond, Russia's leading company in this field. The Company will perform regular interferometric analysis of satellite images to identify both vertical and horizontal changes in foundation structures.
Our plans also include confirmative geological drilling to evaluate the deformation of supporting structures, measure soil temperature, and verify the thermometric data obtained during the real-time foundation monitoring. The collected data will enable comparison of historical permafrost/soil temperature data with up-to-date data sets for the earliest possible detection of any changes. The Company will also use seismoacoustic methods of pile condition analysis to detect potential structural deformations and rusting, and geodesic surveying of buildings structural parts. In the coming years, Nornickel will have strain gauges and temperature sensors installed onto the foundations of all buildings and structures and will modernise the Polar Division's Diagnostics Centre and permafrost laboratory.
Risk of insufficient water resources
Limited water resources may cause water shortages in storage reservoirs of the Company's hydropower facilities and subsequent failure to achieve necessary water pressure at HPP turbines leading to limited power production and drinking water shortages in Norilsk. To manage these risks, the Company:
builds a closed water circuit to reduce water withdrawal from external sources;
carries out regular hydrological examinations to forecast water levels in rivers and water bodies;
in cooperation with the Federal Service for Hydrometeorology and Environmental Monitoring (Rosgidromet) sets up permanent hydrological and meteorological monitoring stations to ensure more accurate water level forecasting in its regions of operation;
dredges the Norilskaya River and reduces energy consumption at the production facilities, should the risk materialise;
replaces equipment at HPP plants to increase power output through improving the performance of hydroelectric units.
For more details on the assessment and management of these risks, please see the Risk Management section.
Climate change opportunities
The main driver behind our strategy is a growing demand for platinum group metals that are necessary for the transition to a low-carbon economy, including development of renewable energy and clean mobility.
On top of that, Nornickel could become one of the most efficient suppliers in the climate change context. High consumption of electricity from renewable sources, large percentage of reused and recycled water and one of the industry's lowest CO2 emission rates strengthen the Company's position in this area.
Currently in the 1st quartile of the GHG emissions intensity curve among global metals and mining companies, Nornickel intends to sustain these positions going forward.
Climate change management
Nornickel's Holistic Environmental Strategy is the key document defining the Company's primary climate change objectives and targets. In addition, certain important requirements applicable to the Company's energy efficiency and renewable energy development activities are provided in a number of Nornickel's internal policies, including the Environmental Policy and the Renewable Energy Sources Policy.
Responsibility as to climate change matters is allocated between governance bodies of various levels, based on their respective competencies.
Nornickel's climate change targets up to 2030
Maintain absolute GHG emissions (Scope 1 and 2) from operations at no more than 10 mt of CO2equivalent ;*
Maintain Scope 1&2 GHG emissions per t of Ni-equivalent in the bottom quartile of global metals and mining industry GHG intensity curve;
Contribute to increasing the share of low-carbon energy;
Manage climate-related risks by developing relevant strategies and helping communities in the Norilsk Industrial District and the Murmansk Region embrace energy efficient, low carbon technologies;
Stay on a path of low carbon transition by supporting and scaling up innovative solutions and encouraging inter- and cross-sectoral dialogue on climate change.
Key results
Greenhouse gas emissions
In 2019, we assessed greenhouse gas (GHG) emissions of the Group's facilities in line with the GHG Protocol Corporate Accounting and Reporting Standard. Emissions in this report included GHG emissions from the Company's key and auxiliary operations involved in the production and transportation of marketable products, as well as GHG emissions associated with supplying power and heat to residential consumers in the regions of operation (emissions not related to the Company's production activities). These nonproduction emissions accounted for ca. 8% of the total GHG emissions.
When calculating the GHG emissions for the Group, the following GHGs were taken into account: carbon oxide (CO2), nitrogen oxide (N2O), methane (CH4). However, the share of direct methane emissions (mainly generated by gas transportation units) in the total volume of emissions is small totalling around 150 thousand tonnes of CO2 equivalent per annum. Quantitative assessment of GHG emissions also includes estimated GHG emissions associated with the implementation of Sulphur Programme 2.0 (using natural gas to convert sulphur dioxide to sulphuric acid with its subsequent neutralisation with natural limestone).
In 2020, direct GHG emissions (Scope 1) reduced by 298.9 kt (4.09%) of СО2 equivalent on a year-on-year basis. The reduction was mainly driven by the energy (140.6 kt) and cement production (57.8 kt) facilities, metallurgical production (108.7 kt following smelter shutdown at Kola MMC) and air transportation (83.6 kt) operations.
Indirect energy-related GHG emissions (Scope 2) increased by 46.0 kt (10.22%) of СО2 equivalent in 2020 as compared to 2019. This was caused by the increase in power purchase volumes in the Trans-Baikal Territory after the Bystrinsky Mining and Processing Plant has reached its design capacity.
In 2020, we carried out a quantitative assessment of indirect GHG emissions (Scope 3) as per the GHG Protocol. These include emissions associated with product transportation from the Company's production facilities to the customer and the first stage of product processing (first use). In 2020, such emissions amounted to 2.6 mt of CO2 equivalent. 305-3
Energy efficiency improvement and use of renewable energy sources
Most of our production facilities and workforce operate or live in the harsh Arctic climate that is why the Company's fuel and energy services are tasked with an important mission of ensuring a reliable and continuous power supply to the households and production facilities across the footprint.
We use an integrated approach to the energy infrastructure development, combining goals of reliability improvement with those of low-carbon economy. We make continuous efforts to reduce consumption of such fuels as diesel fuel, coal and natural gas, to develop hydropower, as well as to provide our subsidiaries with reliable and efficient energy sources in the long term.
Electrical power from renewable sources is generated at the Ust-Khantayskaya and Kureyskaya HPPs (part of NTEC). The use of other renewables such as solar, geothermal and wind energy, is constrained by geographic factors, such as long polar night and severe climatic conditions that cause wind power generation facilities to go out of service.
In 2020, the share of power from renewable sources amounted to 46% for the Group and 55% for the Norilsk Industrial District.
Nornickel's investment programme provides for implementation of several large top-priority projects intended to ramp up hydropower generation, as well as to save fuel and energy resources and to improve the reliability of power and gas supply
The most essential projects that we are implementing to improve equipment reliability and energy efficiency, as well as to ensure increase in production output, include:
replacement of seven hydroelectric units at the Ust-Khantayskaya HPP: six commissioned by 2020;
replacement of power-generating units at Norilsk TPP-2 and TPP-3 with 130 MW of newlycommissioned capacity;
modernisation of the power grid, gas transmission and gas distribution networks in the Norilsk Industrial District.
Furthermore, the Polar Division continued implementation of the Energy Saving and Energy Efficiency Improvement Programme for 2019-2022 to upgrade local heating and ventilation systems in buildings and structures and replace outmoded transformers with more sustainable modern equipment.
Additionally, in 2020 Nornickel's Investment Committee approved the project focused on building an LNG plant in the Norilsk Industrial District and shifting to dual-fuel mining vehicles. The project will help cut expenditures associated with the development of infrastructure for oil product storage, transshipment and transportation in Norilsk, reduce respective opex and capex and cut down fuel expenses of the Group, while minimising the environmental impact of motor vehicles in the region. Development of technical regulations for construction began in the reporting year, and in 2021 we plan to launch a pilot project related to gas-engine equipment.
Each year, the Medvezhy Ruchey facilities develop and put in place organisational and technical measures focused on fuel, thermal and electrical energy, and water saving. Furthermore, this subsidiary implements a project designed to introduce an automated energy accounting system and develops a technical recordkeeping programme for energy.
In addition, Kola MMC is currently streamlining the operations of its energy supply centre.
Air protection
around
3.6
USD bn
The total CAPEX for Sulphur Programme 2.0 is estimated at
Reduction of air emissions is the key objective pursued by the Company's operational units as part of environmental management and environmental performance enhancement.413-2
Polar Division's various operations impact the environment in the Norilsk Industrial District. Over 60 pollutants are emitted into the air in this area. While annual emissions of over 30 pollutants are below 1 tonne per each of them, the key pollutant – sulphur dioxide – accounts for around 98% of all emissions.
To communicate its environmental efforts to the people of Norilsk, Polar Division has been running an automatic toll-free enquiry service offering shortterm environmental forecasts for the city area.
Kola MMC's operations have environmental implications mostly for Monchegorsk and Zapolyarny towns and Nickel settlement in the Murmansk Region. The key pollutants resulting from copper and nickel feedstock processing are sulphur compounds and dust containing heavy non-ferrous metals such as nickel and copper.
In 2020, total emissions of the Company's Russian assets amounted to 1,968.1 kt, up 0.7% year-on-year due to a temporary increase in sulphur dioxide emissions at Polar Division as a result of more intensive production and processing of sulphurcontaining feedstock. Despite the increase, the emissions remained within the limits established for the Company.
Polar Division's emissions in 2020 totalled 1,857.5 kt* , up 2.1% year-on-year mostly due to increased sulphur dioxide emissions. The growth of sulphur dioxide emissions was largely driven by a higher sulphur input in the metal-containing feedstock processed at Nadezhda Metallurgical Plant's pyrometallurgical facilities.
We also carried on with our efforts to improve control over emissions during unfavourable weather conditions. During the reporting period, over 260 emission control interventions were performed at Nornickel's metallurgical operations.
In 2021, the Company plans to introduce light unmanned aerial vehicles for monitoring environmental conditions on the Kola Peninsula and in the Norilsk Industrial District.
Use of ozone-depleting substances
The Group neither produces nor uses ozone-depleting substances (ODS), except for extremely limited amounts used as a chemical agent for laboratorybased chemical analysis as well as for filling and topping compressors in air conditioning units and carbonated water machines that produce water used as a cooling agent for medium- and low- temperature refrigerating equipment. The Company reports on the use of such substances to the Russian Ministry of Natural Resources and Environment as required. 305-6
There were no ODS emissions in 2020.
Sulphur Programme 2.0
In 2019, the Company expanded its corporate strategy so that its next development stage centres around an unprecedented environmental initiative seeking a staged adoption of the best SO2 capturing practices and transition to green production. To deliver on the above strategic objectives, the Company launched Sulphur Programme 2.0 providing for a gradual reduction in sulphur dioxide emissions in the Norilsk Industrial District and on the Kola Peninsula as our key geographies.
Polar Division
Delivering the Sulphur Programme at Polar Division requires cutting sulphur dioxide emissions in the Norilsk Industrial District by 45% in 2023 and 90% in 2025.
Nadezhda Metallurgical Plant is implementing a project to capture furnace gases and build facilities, including related infrastructure, to neutralise sulphuric acid with limestone and produce gypsum. By 2020, the project design documents had been approved by the state environmental expert review board, preparations on the construction site had been completed, and around 85% of all equipment supply contracts had been signed. Currently, the installation of piles and steel structures is underway, and so is construction of a gypsum storage facility.
Air pollutant emissions, kt
Air emissions by pollutant, kt
The Copper Plant is awaiting a large-scale production upgrade expected to ensure the capturing of sulphur dioxide from rich off-gases and discontinuation of converter operations with low-sulphur gases, which have a significant impact on the quality of Norilsk air in unfavourable weather conditions.
As part of the Sulphur Programme 2.0, preparations started in the reporting year to construct the Mokulaevsky and Severo-Mokulaevsky open-pit mines with an expected output of 6.5 mmtpa of limestone, and related infrastructure. The initiative is designed to provide limestone for the integrated projects to capture sulphur dioxide from off-gases at metallurgical facilities. Limestone production is scheduled to commence in 2022 and reach its design capacity by 2026.
Sulphur Programme 2.0 roadmap
Kola MMC
The Sulphur Programme 2.0 at Kola MMC focuses on the closure of the obsolete smelting shop in Nikel town (closed in December 2020) and also the closure of the refining stage copper chain in the town of Monchegorsk in 2021. The proposed initiatives will help eliminate 100% of sulphur dioxide emissions in the Russia-Norway border area and significantly reduce adverse environmental impact in Monchegorsk. In 2020, the closure of the smelting shop in Nikel resulted in a 71% reduction in sulphur dioxide emissions in Nickel town and the city of Zapolyarny. By 2021, Kola MMC emissions are expected to drop by 85% vs 2015.
Protection of water bodies
Nornickel's major production assets are located in regions with sufficient water resources. The Company uses fresh water sparingly and is committed to sustainable use of water resources and prevention of water pollution. 303-3 303-4 303-5
The Group companies use water from surface and underground sources for their drinking, production and process supply needs as well as for community and shipping needs. Water is withdrawn in compliance with the pre-approved limits, without any major impacts on water bodies. No water is withdrawn either from the Ramsar Wetlands or from other protected natural areas. Moreover, all of the Company's facilities using water implement surveillance programmes for water bodies and water protection zones.
To improve water use efficiency at its key production facilities, Nornickel has built a closed water circuit that helps reduce water withdrawal.
The Company's effluents generally do not exceed the pre-approved limits, including admissible impact limits, or have any major impact on biodiversity of water bodies and related habitats. 303-2
In 2020, the Group's water withdrawal grew 17.4% year-on-year and totalled 374.9 mcm. This was mainly due to an increase in water withdrawal by NTEC and a higher natural water inflow at the Company's mines. 303-3
In 2020, reused and recycled water accounted for 86.4% of total water consumed by the Group. We mostly drew water from local surface water bodies, underground sources, effluents from third parties and natural water inflow. Natural inflow and meltwater made 12% of 2020 water withdrawal. Group-wide use of recycled water increased by 87 mcm (up 7.7%) due to enhanced water recycling at NTEC's HPP-2.
The Company's main principles of water use:
set targets for Group companies on rational use of water and water treatment in accordance with the principles of sustainable and environmentally friendly production and consumption;
study and implement new technologies to support the achievement of those targets;
improve awareness about responsible use of water resources as part of building the Company's corporate culture;
take into account responsible use of water resources while making investment and operational decisions;
keep enhancing risk analysis and management in relation to water resources;
ensure continuous supply of drinking water to local residents;
work with government authorities and their representatives to support the development of necessary water facilities, including water supply and sewage systems;
work with national, regional and municipal authorities to address issues and develop a policy for sustainable use of water resources.
Total water withdrawa* , mcm
Total water withdrawa, mcm
Starting from 2020, the total amount of effluents has included discharges into municipal and other water networks, hence the increase in the reported figures. In 2020, effluents of the Group companies amounted to 202.5 mcm, with 172.3 mcm discharged into water bodies (up 21% year-on-year). This was mainly due to an increase in discharges of standard-quality treated water used to cool turbine generating units at NTEC's HPP-2.
In the reporting year, we continued upgrading the mine water treatment plant at Kola MMC's Severny Mine. To achieve strategic goals of preventing excessive wastewater discharge into surface water bodies and reducing fresh process water consumption for production needs at Zapolyarny Mine, the Company has developed a comprehensive set of technical regulations and adjusted relevant design documents. 303-2
We are also developing operating procedures to build drained water treatment facilities at Mayak Mine.
To implement its comprehensive environmental programme and improve efficiency of water management, the Company plans to carry out the following mid-term initiatives:
conduct a comprehensive assessment of water use to measure the amount of water used directly in production;
upgrade water monitoring and control systems to improve safety of hydraulic structures at the Company's facilities and provide for purification of drinking water supplied to local residents;
join efforts with the scientific community and research institutions to develop new green solutions;
ensure undisrupted operation of water treatment facilities;
implement recommendations of the Great Norilsk Expedition on sustainable water management and rehabilitation after recent environmental incidents;
improve water use reporting by keeping a separate record of water used for production and municipal needs in the Norilsk area.
Effluents by destination in 2020, mcm
Sustainable waste and tailing dump management
Around 99% of the Group's production waste is classified as hazard class 5 (non-hazardous) waste. This includes rock and overburden, tailings, and metallurgical slags. To minimise the environmental impact, mining waste and tailings are stored at special waste disposal sites and are used (utilised) at the Group's facilities or as part of third-party operations. Mining waste and tailings are used to make filling compounds or smelting fluxes, backfill pits, construct and reinforce tailing dumps or railroad groundwork, as road filling, etc. MM3
All of the Group's waste disposal sites are listed on the national disposal site register. The sites are regularly monitored in line with designated environmental programmes. Tailings dumps are monitored additionally as required by safety standards for hydraulic structures.
Production and consumption waste is treated in accordance with waste generation standards and waste disposal limits.
In 2020, the Group generated more than 145 mt of waste. A significant increase is attributable to including Bystrinsky GOK in the reporting scope following its ramp-up to design capacity in the reporting year, and more feedstock processed. In 2020, Bystrinsky GOK generated 87.5 mt of waste, including ca. 80 mt of overburden and 7.46 mt of tailings, driven by the first stage of the deposit development, which involves large volumes of waste generation, mainly overburden, to support further operations.
Tailing dumps
Nornickel acts responsibly to ensure tailing dump safety, regularly monitors the condition of hydraulic structures and assesses the condition of the dump sites and nearby areas.
The Company currently operates six tailing dumps. Our tailing dumps comply with Russian laws and have all permits and expert documentation in place required for the commencement of construction. Additionally, we developed mandatory safety criteria to operate each tailing dump and had them approved by regulators.
Nornickel also put in place organisational units and officers to support the management of tailing dumprelated risks and accountability. The qualified and experienced staff are responsible for identifying and analysing such risks, developing relevant controls and reviewing them for effectiveness.
Internal and external review and assurance processes are in place so that controls for tailings risks can be comprehensively assessed and continually improved. The Federal Service for Ecological, Technological and Nuclear Supervision (Rostechnadzor) provides an external oversight, with hydraulic structures subject to comprehensive audits every five years. Prior to such audits, the Company must submit a relevant industrial safety declaration issued by an independent Rostechnadzor-certified agency following a detailed inspection.
Over the last five years, there have been no environmental incidents at our hydraulic structures and no instructions from supervisory bodies to fix either critical or pre-critical condition.
| Division/subsidiary | Number of tailing dumps | User |
| --- | --- | --- |
| Polar Division | 2 | Talnakh Concentrator, Nadezhda Metallurgical Plant |
| Medvezhy Ruchey LLC | 2 | Norilsk Concentrator |
| Kola MMC | 1 | Zapolyarny Concentrator |
| GRK Bystrinskoye LLC | 1 | Bystrinsky Concentrator |
Waste generation, mt
In-house waste disposal, mt
The structures are constantly monitored by the operating personnel and a dedicated environmental team. Employees operating the tailing dumps undergo regular dedicated training and knowledge tests mandated by Rostechnadzor. In addition, the Company and Rostechnadzor carry out annual inspections of hydraulic structures prior to freshets.
All Nornickel's tailing dumps are located away from production facilities and residential areas. Potential damage estimates show minimum risks for local communities, ecosystems and critical infrastructure in case of an emergency.
Emergency preparedness and response plans take into account a potential impact, and determine roles, responsibilities and communication procedures. These plans are subject to regular testing.
As required by the Russian laws, contingency (emergency) plans (ERP) have been developed for all operating tailings storage facilities and a public warning system is in place. Nornickel has all necessary material and financial resources required to respond to an emergency at its tailing dumps and promptly repair any damage, including a sufficient fleet of excavators, dump trucks and other vehicles (as outlined in the ERPs).
Following an inquiry from a group of investors led by the Church of England Pensions Board and the Council on Ethics of the Swedish National Pension Funds (AP Funds), Norilsk Nickel published a special report on the safety of all its hydraulic structures. The report is available at: https://www.nornickel.ru/files/en/investors/esg/ Norilsk_Nickel_tailings_report_RUS_final.pdf
Land protection
The Company is developing Oktyabrskoye, Talnakhskoye and Norilsk-1 Deposits on the Taimyr Peninsula, Zhdanovskoye, Zapolyarnoye, Kotselvaara and Semiletka Deposits on the Kola Peninsula, and the Bystrinskoye Deposit in the Trans-Baikal Territory
Nornickel focuses on the rehabilitation of all land affected by construction, mining and emissions caused by its operations, and carries out regular audits of plant and mine closure plans. Pursuant to the Russian laws, design documents for capital construction projects, including field development, must have a section describing environmental protection and monitoring initiatives to track changes across the ecosystem resulting from ongoing development, construction or accidents.
We have field development, mine liquidation and land rehabilitation project documents in place for all of our deposits, with special provisions set aside for rehabilitation activities. The project design documents provide for layouts, slopes, hydraulic and irrigation structures, and other technical measures. Importantly, our deposits are in commercial development, exploration or production test stages with liquidation or abandonment not expected until 2050.
In 2020, together with ECOTERRA we developed a comprehensive programme to rehabilitate the land impacted by the fuel spill at HPP-3 using best available technologies. As a result of the land rehabilitation exercise, lands will be restored to the condition required by the Russian laws.
We take all steps necessary to remediate disturbed lands, including rehabilitation and reclamation. The rehabilitation plan comprises technological and biological stages. The first stage includes site improvement and landscaping (pit filling, earthfill flattening, building road profiles and terraces and adding clay rock to help young stands adapt). At the biological stage, conifers (pines, larches or cedars), trees and shrubs start to grow.
In the coming decade, we expect to finish waste collection and land reclamation in the Norilsk area, with a view to cleaning up the land from unused and demolished objects, including 467 abandoned buildings and structures, over 1.3 mt of straits and traces of production activity, more than 2 mt of waste and over 600,000 t of scrap metal. To achieve these goals, we will establish a dedicated unit for cleaning and subsequent land rehabilitation and purchase specialised equipment that will make the clean-up more efficient.
Disturbed and rehabilitated land area in 2020, ha
| Indicator | Total | | | | Including: |
| --- | --- | --- | --- | --- | --- |
| | | during mining | during construction | during disposal of solid domestic and industrial waste | during other activities |
| Total disturbed area, beginning of period | 16,538.9 | 14,289.3 | 430.8 | 693.3 | 1,125.5 |
| Total rehabilitated area | 0 | 0 | 0 | 0 | 0 |
| Total disturbed area in the reporting period | 704.4 | 40.0 | 616.0 | 48.4 | 0 |
| Total disturbed area, end of period | 17,243.3 | 14,329.0 | 1 046.9 | 741.8 | 1,125.5 |
Biodiversity conservation
Nornickel recognises the importance of environmental protection and biodiversity and seeks to minimise any potential negative impact of its operations on biological resources. The Company's activities in this area are mainly governed by the applicable Russian laws and the Biodiversity Policy approved by MMC Norilsk Nickel's Board of Directors.
The Company's policy focuses on cooperation with nature reserves and reproduction of aquatic bioresources.
Nornickel's activities and operational culture are guided by the following commitments, as far as biodiversity conservation is concerned:
protection and promotion of the sustainable use of terrestrial ecosystems
sustainable management of forests
reduction of land degradation
halting biodiversity loss, protection and prevention of the extinction of threatened species
responsible management and protection of freshwater ecosystems
prohibition of exploration and mining activities at World Heritage sites and in all legally protected areas
Red List species found in the Pasvik, Lapland and Putoransky, pcs.
| Indicator | Pasvik | Lapland | Putoransky |
| --- | --- | --- | --- |
| On the IUCN Red List, of which | 79 | 23 | 6 |
| Critically Endangered (CR) | 1 | 0 | - |
| Endangered (EN) | 1 | 1 | - |
| Vulnerable (VU) | 7 | 0 | 3 |
| Near Threatened (NT) | 10 | 0 | 3 |
| Least Concern (LC) | 60 | 22 | - |
| On Russia's Red Data Book, of which | 21 | 25 | 13 |
| 1 – Endangered | 0 | 0 | 1 |
| 2 – Decreasing Number | 1 | 11 | 4 |
| 3 – Rare | 8 | 13 | 6 |
| 4 – Uncertain Status | 11 | 1 | 1 |
| 5 – Rehabilitated and Rehabilitating | 1 | 0 | 1 |
| On the Murmansk Region's and Krasnoyarsk Territory's Red Data Books | 119 | 165 | 13 |
Cooperation with nature reserves
Kola MMC is located 15 km from the Pasvik Nature Reserve and 10 km from the Lapland Biosphere Reserve, while Polar Division's sites are some 80–100 km away from the buffer zone of the Putoransky Nature Reserve. Bystrinsky GOK lies 160 km away from the Relict Oaks State Reserve (Trans-Baikal Territory). In 2020, our operations did not produce any significant impact on areas that are in the relative vicinity to the nature reserves and areas of high biodiversity value outside protected areas.304-1 304-2
For over a decade now, Nornickel has provided support to nature reserves for the purpose of preserving the unique Arctic environment. These efforts are well aligned with Nornickel's overall strategy to ensure responsible mining, sustainable development and incremental growth during the Company's new investment cycle. Our cooperation with nature reserves primarily focuses on developing research and technology and supporting their social, volunteering and environmental awareness programmes.
Pasvik Nature Reserve
The Pasvik State Nature Reserve is featured as one of the Wetlands for the Shadow List of Ramsar Sites under the name of Fjarvann – Schaanning's Field Base. It covers a total area of over 14,000 ha. Pasvik is the only Russian nature reserve holding the EUROPARC Federation's certificate, which is awarded to the best protected areas worldwide. Such certification is an important prerequisite for international cooperation with foreign nature reserves.
Since 2006, under a contract with Nornickel, the Reserve has been carrying out an assessment of the natural environment in the area of Kola MMC (including Zapolyarny, Nickel and their suburbs, as well as the Pasvik State Nature Reserve) and developing long-term environmental monitoring programme.
The Reserve is also working on several projects that have received grants under the World of New Opportunities charitable programme. The projects seek to reach out to Russian and Norwegian audiences and cover a variety of topics, including traditional use of natural resources, raising environmental awareness among schoolchildren and promoting research.
Nornickel supports scientific research carried out by the nature reserve, its efforts to protect natural and cultural heritage, promote tourism and environmental education. The Company also helps run an international natural historical open-air museum on the Varlam island. Nornickel sponsored the book called The Varlam Island – the Pearl of Pasvik.
Pasvik's Visitor Centre built with our support is an international platform for academic forums and educational activities focused on environmental protection issues.
Lapland State Nature Reserve
With an area of 278,000 ha, the Lapland Biosphere Reserve is one of the largest protected areas in Europe. Established with the aim of saving the wild reindeer from extinction, it now boasts over 1,000 reindeer, the largest reindeer herd in Northern Europe. The European beaver population has also been successfully restored thanks to the reserve. In 1985, the reserve was included in the UNESCO Network of Biosphere Reserves.
Since 2002, Nornickel has been carrying out activities as part of contracts entered into with the Lapland Biosphere Reserve to reclaim disturbed natural environment in the areas affected by multi-year emissions from Kola MMC, and monitoring areas adjacent to the Monchegorsk site and the Lapland Biosphere Reserve area. Research results provided a basis for further rehabilitation of disturbed lands and for sanitary and fire protection improvements in forest areas.
We supported the creation of several eco-trails, including the first eco-trail for children called "A Curious Child out in the Woods", and publication of books on the reserve founders.
We also provided aid to a socially important project called "In the Land of the Flying Stone". This is an educational exposition dedicated to the northern nature and the traditions of Sami, an ethnic minority residing on the Kola Peninsula.
Rybachy and Sredny Peninsulas Natural Park
In the Rybachy and Sredny Peninsulas Natural Parks, environmental routes and information facilities are developed on the territory covering over 83,000 ha under an agreement between the Company and the Murmansk Region Government.
Putoransky State Nature Reserve (Taimyr Peninsula)
The Putoransky Reserve has been on the UNESCO World Heritage List since 2010. This is one of the biggest nature reserves in Russia with a total area of nearly 1.9 million ha. The reserve is part of the Joint Directorate for Taimyr Nature Reserves, which also includes the Taimyrsky and Big Arctic reserves, as well as the Purinsky and Severozemelsky natural protected areas.
The Directorate implements environmental projects selected under Nornickel's World of New Opportunities charitable programme to support socially important initiatives. The projects focus on raising environmental awareness, environmental protection, engagement of local communities, land improvement and landscaping.
In 2020, the Directorate excelled in another contest of socially responsible initiatives held under the World of New Opportunities programme, which started in September 2019. As a winner it received from the Company funding of RUB 4,999,000 to implement a project called "Lama Lake Visitor Centre – Resources and Opportunities". The project is aimed at creating a visitor centre on Lake Lama for the information, environmental and educational purposes, organisation of educational tourism in the conservation zone of the reserve.
In July 2020, a team of volunteers was engaged in the construction of the Dobrosfera domed building on Lake Lama. Future routes for the eco-trail were developed, sights were explored. Based on the information collected, materials will be created for future visitors to the Visitor Centre, including information boards for the trail, information booklets, brochures, digital information about the flora and fauna, the geological terrain of the site and much more to educate residents and guests of the city. At the next stage of the project, internal decoration and further filling of the Visitor Centre is planned.
The Company also supported the filming of a 20-minute video tour around the Putorana Plateau* . This material is to be included in the Reserve Week programme and to be shown to students. The Norilsk Development Agency has also demonstrated interest in the working materials for the film as part of the upcoming launch of a Taimyr tourism platform.
Oak Grove (Trans-Baikal Territory)
The oak grove in the Gazimuro-Zavodsky District is Siberia's only grove of natural origin that has survived to the present day. The grove stretches 30,000 ha along the Argun River. As part of the agreement with the region's government, Nornickel provides financial aid in effectively protecting and exploring the ecosystems within the Relict Oaks State Reserve. We financed the acquisition of video monitoring devices for the reserve. We also plan to help put in place research facilities and run educational programmes for children and adults.
The Company is supporting programmes run by Russia's largest nature reserves to study and protect rare and endangered species listed on Russia's Red Data Book, including Siberian bighorn sheep, polar bears and lesser white-fronted geese.
Reproduction of aquatic bioresources
Nornickel provides annual financing for efforts aimed at breeding valuable fish species and releasing them into natural water bodies. To breed valuable fish species, including those listed on Russia's Red Data Book, production facilities of specialised companies are used. In 2020, 136,000 two-month-old grayling whitebaits were released into the Yenisey waters. The replenishment of biological resources was carried out by ecologists of the Norilsk Production Support Complex, a member of the Norilsk Nickel Group. As a result of annual efforts made over the last four years, the local population of grayling and strugeon has increased by over a million. The Company plans to go ahead with this initiative in 2021.
Another "green" project to restore and preserve the fish population will be implemented in the Trans-Baikal Territory.
Murmansk Salmon, a fund for biodiversity conservation on the Kola Peninsula, with the financial aid of the Company, is implementing a socially important project "Salmon House" to create the Centre for Public Protection and Monitoring of Natural Resources and the Environment in Monchegorsk. The key objective of the project is to preserve, restore and monitor the state of the population of the wild salmon (brown trout, whitefish, char) and the Red Data Book freshwater pearl mussel in water bodies of the Monchegorsk area and adjacent water bodies of the Murmansk Region.
In the reporting year, as part of the project, two scientific expeditions took place: to determine the state of aquatic biological resources, and to the Simbozersky state reserve of regional significance. During the project, inspections were organised to protect and monitor the regime of specially protected areas of regional significance in the Monchegorsk area and adjacent territories. To implement the project, the Company works closely with the Institute of Biology of the Karelian Centre of the Russian Academy of Sciences in Petrozavodsk.
Landscaping and territory clean-ups
The Company's employees, jointly with the administration of Norilsk city, conduct regular clean-ups of the territory and tree planting campaigns on the Kola Peninsula and in the Zabaikalsky region in the summertime.
In 2020, volunteers of Bystrinsky GOK initiated a massive clean-up of the lake and adjacent territory in the Gazimuro-Zavodsky District, turning it to an attractive tourist site in just a few months.
In June 2020, the fifth anniversary Let's Do It environmental marathon was launched. 44 teams including 304 employees from 47 divisions of the Company and 38 non-profit and municipal partner organisations took part in the event. In compliance with all sanitary and epidemiological recommendations, 40 clean-up campaigns, 35 workshops were held, 2,200 volunteer hours were worked, and about 4 tonnes of waste were collected.
June 2020 saw volunteers from Nornickel take part in a regional event "Victory Forest", as part of the All-Russian campaign "Garden of Memory", by planting about 500 bushes and trees in the vicinity of monuments and sites of memory in Monchegorsk, Zapolyarny and Nickel.
Impacts from foreign operations
Norilsk Nickel Harjavalta has all the necessary environmental permits and operates a certified integrated management system that meets the requirements of ISO 9001, ISO 14001 and ISO 45001. Norilsk Nickel Harjavalta's main environmental impact consists in the emissions of ammonia (NH3) and nickel (Ni), and discharges of nickel, sulphates (SO4 2-) and ammonia ions (NH4 +).
In 2020, Norilsk Nickel Harjavalta met all permit requirements for emissions, discharges and waste disposal volumes. Lower waste volumes resulted from switching to the Company's own feedstock, which is less contaminated with impurities as compared to third-party materials. The increase in effluents was driven by the growing output.
Environmental impact metrics of Norilsk Nickel Harjavalta
Indicator
2018
2019
2020
Industrial wastewater ('000 m3)*
988
961
1,000
Pollutants in industrial wastewater (t)
0.6
0.5
0.4
30,189
30,497
30,900

NH4 +(rebased to nitrogen)

70
62
60
Total water consumption (mcm)*
11.8
11.5
11.4
Total air pollutant emissions (t)
85.2
39.6
34.7
1.2
1.6
1.3
84
38
33.4
Waste generation (kt)
2.8
5.7
5.1
Waste disposal (kt)
1.1
1.3
1.2
Power consumption (GWh)
209
195
203
Power consumption for heating/cooling (GWh)
150
142
141
Steam consumption (GWh)
327
230
221
Environmental expenses, USD mln
0.7
2.7
3.5